What to know
critics consensus
Thank You for Your Service takes a sobering and powerfully acted -- if necessarily incomplete -- look at soldiers grappling with the horrific emotional impact of war. Read critic reviews
You might also like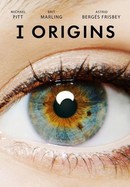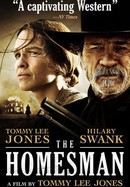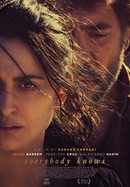 Where to watch
Rent/buy from $3.99
Rent/buy from $3.99
Rent/buy from $3.99
Rate And Review
Thank You for Your Service Videos
Thank You for Your Service Photos
Movie Info
Sgt. Adam Schumann tries to readjust to civilian life after returning home from the war in Iraq. Fellow soldier Tausolo Aeiti must deal with the aftermath of a bombing that left him with a traumatic brain injury. Will Waller searches for normalcy after surviving several explosions, while Michael Emory must deal with the effects of a sniper's bullet to the head. With memories of the battlefield still lingering, the soldiers soon begin their long journey to physical and emotional rehabilitation.
Audience Reviews for Thank You for Your Service
A thoroughly enjoyable yet somewhat tragic look at the real effects of PTSD and how it can affect those who come back from war. This also shows how society shuns or ignores those who fight for their country and the tragic outcome of feeling alienated from your own country. Well recommended.

Thank You For Your Service is one of those perfectly formidable films about PTSD, but it's also nothing I haven't seen in other films. So while it's undeniably well-made and well-acted, it's tough overly praise something that I have ultimately seen before. The film follows 3 soldiers, just returning home from Iraq, as they struggle emotionally to re-introduce themselves to the family they haven't seen in months, or even years. Starring Miles Teller, Joe Cole, and Beulah Koale as close friends/soldiers who are looking for a way to cope with PTSD as the events in Irag haunt them through their day-to-day life. Much like most war films, there are some haunting images and scenes that are shown throughout 'Thank You For Your Service', and actually the film plays better as a heads-up to be aware of the troubles that Veterans go through after war. So I guess in that way, this story may have been better served as a documentary feature. In narrative form, there are some great performances and visually stunning scenes, however it's mostly a slow building and grueling experience emotionally and physically for these characters. Speaking of performances, there is one particular actress who just feels completely out of place in this film. It's not necessarily fair for me to call her out of place, because she actually gives a fine performance, but I'm just not used to her playing someone who should be taken seriously. That actress is Amy Schumer. Again, it's not a bad performance but I just found myself wondering how those scenes would have played out with a different actress. Thank You For Your Service is a good example of a film which I'm glad was made, but it's not an absolutely necessary film to watch. It's a nice reminder though to think about all of the Veterans of war who are constantly looking for help post-war time. In that regard, it's a well-strung together film. 7.0/10

If this film were to go anywhere from being a green-light, it would be very difficult for it go to green without going to red at certain points of the film. Thank You for Your Service attempts to create a strong, interesting message that executes pretty rough. Depending on the result, it may or may not be worth a second watch.