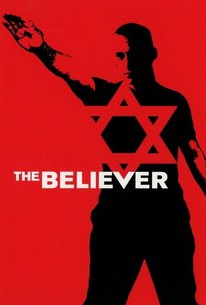 The Believer
2001, Drama, 1h 38m
93 Reviews
25,000+ Ratings
What to know
critics consensus
Gosling commands the screen with a raw, electrifying performance. Read critic reviews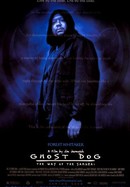 Ghost Dog: The Way of the Samurai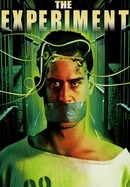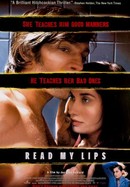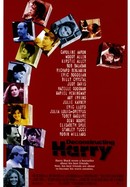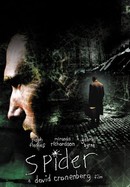 Where to watch
Rent/buy
Free
Rent/buy
Rate And Review
Movie Info
A little knowledge is a dangerous thing -- an adage proven with shocking ramifications in Henry Bean's "The Believer." The film's stringent, intellectual approach to the topics of anti-Semitism and neo-fascism will move and astound viewers, a testament to this first-time director's important undertaking.
News & Interviews for The Believer
Audience Reviews for The Believer
I guess the acting was good, but I didn't care for this at all.

I will get flak for this yet, despite the holocaust and a myriad of atrocities and skewed ideologies, the Nazi's had some good ideas. I am not talking about anti-Semitics or eugenics. Germany was a thriving country, the best in the world as far science, technology, philosophy, and art. So it's easy to see how Neo-Nazi scum can live by this (malignant, sickening) ideology. 'American History X' is a great movie with a lot of strong scenes and speeches. Norton was remarkable and the photography was beautiful. So here we have 'The Believer', which is the best movie I have seen on Neo-Nazis. With a smaller budget the movie cannot indulge us with B & W symbolic scenery - who needs that when you have Ryan Gosling? Gosling's performance tops Norton's performance and here is why: Norton was chewing up scenery, wanted the movie to be his own, and used his buffed-up menacing act to convey emotions with strong glimpses of his transformation. So what does Gosling do? He was born Jewish that conforms to Hitler's poorly written ideologies, shows incredible depth in range, is more a human than a caricature. 'The Believer' is a powerful and disturbing movie and one that is almost solely Gosling's show, displaying his genius as an actor in every scene. There's intense dialogues, speeches, beating, killings, and . . . I cannot give it away. If any movie somehow intellectualizes and understands what Neo-Nazi are really about I suggest 'The Believer' over the MTV-stylized, almost glorified violence of 'American History X' - and I say this because every ignorant youth I grew up with cited 'X' and the curb-stomping scene as 'fucking awesome." 'The Believers' doesn't give the uninformed something to cheer about nor does it shy away from the brutality, nihilism, and internal struggles that members of our terrible new movement that is the Nazi party live by.

Three years previous to this, director Tony Kaye and star Edward Norton addressed white supremicist racism in "American History X". This shares similiar themes but focuses more on the hatred toward Jews. The real similarity between the films though are blisteringly powerful performances from both lead actors. Daniel Balint (Ryan Gosling) is a yeshiva-educated young Jewish man in New York who rejects his heritage and chooses to become a neo-Nazi skinhead. His passion is frighteningly real which leads to looming dangers for himself and his community. The comparisons are inevitable and although both powerful and controversial films in their own right, with "American History X" and "The Believer" it's the tour-de-force performances from Edward Norton and Ryan Gosling that really take centre stage. Gosling is no less effective than Norton's Oscar nominated turn and after seeing this, it's getting to the stage that it seems there's no limits to his acting range. He is this film. Don't get me wrong, writer/director Henry Bean crafts some strong and intelligent dialogue, but it's Gosling's delivery of anti-semitic vitriol that packs the real power. The problems it faces are having a less than par supporting cast and a made for television budget. The flaws show but it's still a savage examination of anti-semitism and one worthy of attention. A brave film anchored by a bold and brave performance. It's easy to see why this put Ryan Gosling on the map, he delivers a ferocious piece of work.

Ryan shines as an actor. Without the cliches like the tight jawed, no make up wearing woman with the pulled back hair trying to control an activist movement and the whore that is capable of love; this movie had more potential that was lost. This was one of Ryan Gosling's earliest standout roles and knowing he started on "The Mickey Mouse Club" and has not had formal acting training shows an actor that chooses jobs that challenge him verses makes him money (although I am sure he has plenty money also).
See Details