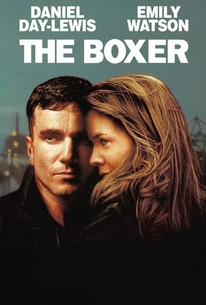 The Boxer
1997, Drama, 1h 53m
71 Reviews
5,000+ Ratings
What to know
critics consensus
The Boxer is a standard drama that packs a true emotional wallop thanks to the highly tuned central performances. Read critic reviews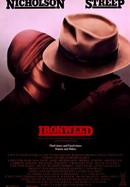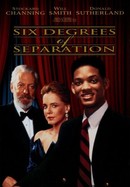 Six Degrees of Separation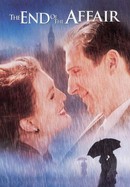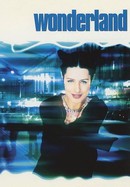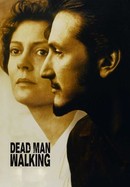 Where to watch
Rent/buy
Rent/buy
Rent/buy
Rate And Review
Movie Info
Rising teen boxer and Belfast native Danny Flynn (Daniel Day-Lewis) was imprisoned for 14 years after getting involved with the Irish Republican Army. Newly freed from jail in his early 30s, Danny returns home and attempts to put his life back together. Reopening his neighborhood gym and reconnecting with his lost love, Maggie (Emily Watson), now a single mother while her husband is in prison, Danny battles against his former IRA compadres, including the militant Harry (Gerard McSorley).
News & Interviews for The Boxer
Audience Reviews for The Boxer
The connection between boxing and the violence of northern Ireland is a bit on the nose but Day-Lewis is brilliantly low key key here.

First it was "My Left Foot", and now Jim Sheridan and Daniel Day-Lewis are united yet again for "My Left Hook" (Nyuk-nyuk). Well, I reckon it's safe to say where this "boxer", played by Daniel Day-Lewis, got his crooked nose: the IRA, which is hardcore like that. Speaking of making sure of something involving Day-Lewis' identity, I don't know about y'all, but I'm going to say that our lead in this film prefers his Irish citizenship a bit more than his English citizenship, because this film wouldn't get some random guy off of the streets of London if it was going to be about as Irish as a film can get. Now, I'm not saying that this film is incredibly Irish, but it's set in Belfast and is about a boxer, named Danny Flynn, who was involved in the Provisional IRA and is trying to get himself set right after getting out of prison. Granted, this cast's biggest stars originated from every region of the British Isles except from Ireland, but hey, I stand by my deeming this film the most Irish ever like the Irish stand ready for the next boat to New York when something bad goes down. Eh, actually, now that I think about it, this film could use more potato farming, Catholicism and, of course, alcohol abuse, even though Day-Lewis did enough frustrated bumbling and unintelligible rambling in the first film that he did with Sheridan, so I guess he's good. Oh well, it's still a good performance to go with a decent film, even though it can't entirely overshadow this effort's missteps, because a lack of potato farming is the least of its problems, even if it is evidently Ireland's biggest problem (They're still worried about potatoes, right?). This is a type of character study that is not meant to give you too much insight into its focus, but really, less is not always more when it comes to expository depth, thus the film feels a bit more undercooked than it should be while it unravels its story with only so much in the way of extensive subtlety, and such underdevelopment would be much easier to ignore if this film didn't still take time that it could dedicate to flesh-out to drag its feet. There's not too much momentum to this narrative, and that's fine and all, up until the film slows down momentum too much with excess material and aimless spells that drive storytelling into a meandering that blands the film up enough on paper, when it's not backed by a bit of quietness and atmospheric dryness, both of which are much too recurring in the film, and all too often retards momentum into a crawl. The film is a little dull, and sure, there's enough intrigue to it to keep you going, but general reward value is all but lost in the midst of limp spells in pacing, and is fully secured as lost in the midst of subtlety issues. Atmospherically, the film's attempts at resonance aren't necessarily cloying, but they don't really boast the genuineness that they probably should, and often, it can't really help that, as it's hard to breathe all that much genuineness within dramatic writing spells that are truly histrionic, not necessarily to an overbearing point, but decidedly to an undeniable point. Hiccups in subtlety undercut the full depth of this conceptually highly important study on human and social issues, while slow spells and underdevelopment add yet more blows to engagement value, distanced a bit by the flaws that you are constantly reminded of by, of all things, the film's intense desire for you to buy what it's failing to sell as convincingly as it probably should. The film is kind of overambitious, and that just leaves you to think about all of the areas in which this film slips up, no matter how much it tries to excel, because no matter how decent the final product is, it takes more blows than it can handle, and ends up collapsing as underwhelming. Regardless of this, this is still an enjoyable film that may have too many issues, and too much ambition for you to ignore the issues, but engages just fine with both inspiration and little touches worth mentioning. I don't know if they're low points original efforts or simply unoriginal compositions that have no business being here, yet there are some obnoxiously overstylized soundtrack bits that are hardly listenable by their own right, and prove to be borderline grating in the context of the film, so there are occasions when you're wishing that the film would slip back into disengaging quietness, yet they are very limited, as most, if not all of the pieces within Gavin Friday's and Maurice Seezer's score are strong, with a unique marriage between subtle style and warm, soulfully beautiful musicianship that fits the modernist feel of the film, if not certain other tones, while impressing as musically lovely by its own right. More often than not, the film's musical style is fine, and just the same can be said about Chris Menges' cinematography, which is generally merely serviceable, but has those moments where the environment and lighting is ripe for a play-up that is nothing if not beautiful, maybe even a touch unique in its near-dreamy emphasis on coloring. Visually, the film isn't stunning, but its handsome moments are mighty fine-looking, as surely as most of the musical moments are lovely, so there's a fair bit of artistic value to this film to help sustain your attention, but in the end, the heart of engagement value must be fed by substance, something that this film has plenty of, even though it could use some more. Subtlety, pacing and exposition issues in the film are glaring, and they, alongside overambition, emphasize the natural shortcomings within this drama, but there's still plenty of depth to this film as anything from a character study to a thematic study on social issues in Ireland during the 1990s, and such depth is occasionally done justice by high points in Terry George's and Jim Sheridan's script, and often done justice by high points in Sheridan's direction. There could have been and perhaps should have been more power behind this conceptually important human drama, but effectively inspired occasions in Sheridan's storytelling are bound to move, and break up a consistent, if limited sense of compellingness, which is not too intense, but goes brought to life by generally decent storytelling, and anchored by generally strong performances. If the film is nothing else, it's pretty well-acted, putting a star, or at least talent-heavy cast to fairly good use by providing plenty of material to produce standout performances, such those of the humanly layered Brian Cox, movingly relatable Emily Watson, and leading man Daniel Day-Lewis, whose chillingly heartfelt portrayal of a man on the road to redemption is too underwritten to be as outstanding as other performances by Day-Lewis, but still carries the film a bit of a way. The strongest aspects to the film aren't killer, but they are probably more than this film deserves, as well as what the film needs to surpass its shortcomings just enough to stand as not necessarily all that compelling, but enjoyably competent enough for you to get by, even if you do end up asking for a bit more. When the bell sounds, underdevelopment, aimlessly overdrawn and atmospherically dull spots, subtlety hiccups - which often go so far as to devolve into histrionics - and overambition leave the final product to stumble, but still go stabilized as decent by the generally lovely score work, handsome cinematography, high points in the telling of a conceptually worthy tale, and inspired performances that make Jim Sheridan's "The Boxer" an enjoyable and sometimes highly effective meditation upon the condition of a man seeking redemption, as well as the Irish social conditions around him. 2.5/5 - Fair

A boxer returns from an unjust prison sentence to try to rebuild his life in an Ireland at odds with itself. Lewis carries the picture easily as a man of few words but his scenes with Watson up the ante: watching them communicate when they know it's against the rules but unable to help themselves makes the film. The boxing scenes are good as well.

Daniel Day-Lewis doing what he does best. The plot is really good as well, dealing with the IRA and a forbidden love between Day-Lewis and an old flame. Also, it seems that Cinderella Man's style and plot points seemed to borrow a lot from this movie, but out of the two, this is definitely the one to see.
See Details