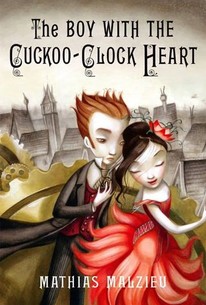 The Boy With the Cuckoo-Clock Heart
2013, Kids & family/Adventure, 1h 34m
13 Reviews
500+ Ratings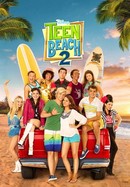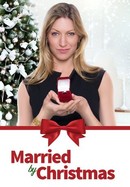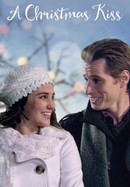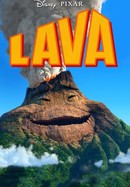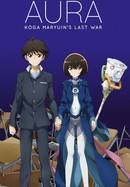 Aura: Koga Maryuin's Last War
Where to watch
Free
Rent/buy
Rate And Review
The Boy With the Cuckoo-Clock Heart Photos
Movie Info
A man (Orlando Seale) with a timepiece for a heart ignores warnings that he must never fall in love after he spies a beautiful singer (Samantha Barks).
Rating: PG (Some Language|Smoking|Scary Images|Suggestive Material)

Genre: Kids & family, Adventure, Drama, Fantasy, Musical, Romance, Animation

Original Language: English

Director: Stéphane Berla, Mathias Malzieu

Producer: Luc Besson, Jeremy Burdek, Nadia Khamlichi, Adrian Politowski

Writer: Mathias Malzieu

Release Date (Theaters): limited

Release Date (Streaming):

Runtime:

Distributor: Dada Films, The Film Collective
News & Interviews for The Boy With the Cuckoo-Clock Heart
Audience Reviews for The Boy With the Cuckoo-Clock Heart
Conflicted about whether or not I should give this film 3 or 3.5 stars. I just think that if I gave it 3.5, in my mind, it would be mostly because of how pleasantly surprised I actually was by the film instead of it actually being a really good movie. I think the story is well-written and developed, the animation is wildly imaginative, and the characters are amusingly eccentric. Yet, in spite of all of these positives, the movie never really comes together as well as it sounds when I described it. Don't get me wrong though, this is still a very good 'good' movie, a description I've used several times that I think makes perfect sense, even if it doesn't to anyone else. One of the things I very much liked about this movie, outside of everything I mentioned, was how dark the movie really was. Particularly for what is promoted as a kids' movie. There's some pretty adult stuff here, sexually suggestive scenes and musical numbers as well. And, you know what, it works for me. I say that because I've always, always, ALWAYS complained about this in animated movies. They just try to pander to the kids without forgetting that the parents, in cases where the film is released in theaters, has to TAKE this child to see this movie. So the experience has to be enjoyed by the child and the adult. That's something that's completely lacking in a lot of animated movies. Not in here though. Hell, I wouldn't even really recommend this for the kids. I think there's enough silliness for them to enjoy but, on the whole, it's not a kids' movie by any stretch of the imagination. And i love that about the film. I really liked the animated style, it's very uniquely French. But it's also very imaginative and strange. Some may find that strangeness overbearing, but I think it worked just well for this movie. The musical numbers themselves are pretty good and there's a good variety of genre in there. There's even a punk rock song. But, and this is THE biggest negative in the film, there's two raps done by the boy who bullies Jack, who looks like if Edward from Twilight had an eye patch. The problem is that this voice actor is probably the worst possible rapper you've ever seen. I realize some rappers just speak, but some of them have a certain rhythm and creativity with the way they spout out their lines that it can be fun. This guy, however, had no real rhythm or life behind any of his "performances". He sometimes struggles to make the lyrics fit, so he'd just say the last part of the sentence quickly so it ends up "flowing" with the music. It was just absolutely fucking terrible and an embarrassment. But, other than that truly terrible display of rapping skills, the music in this film is actually pretty damn good. I realize it may not have the big, catchy song like Frozen did, but I found, with the exception of the aforementioned raps, that this film had more enjoyable songs than Frozen. Because there's actual variety in musical styles, instead of it feeling like the same song with just some minor tweaks applied. Not like it really matters since Frozen made more money for Disney than this movie ever will for Europacorp, but I liked the songs here much better. The ending is also very symbolic and, anyone who's above the age of 10, will figure out what it's supposed to mean. It's not like they were being secretive about, it's fairly obvious. But it's still symbolic and a good ending, even if it is a bit of a downer. But I applaud this as not many "kids'" films have the balls to end their films in the same way, so it's certainly courageous. But it's genuinely a good ending. Like I said, I may not have given it a higher rating, but I really liked this movie and it's really one of the sleeper animated films of the year. Nobody really watched it unfortunately, hopefully it will change. Cause while it's not perfect, it does offer a uniquely entertaining experience. This is worth watching.
See Details