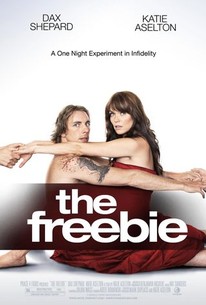 The Freebie
2010, Comedy, 1h 18m
29 Reviews
1,000+ Ratings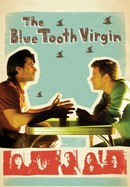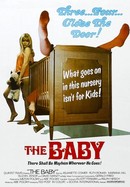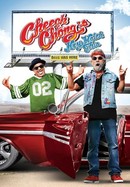 Cheech & Chong's Hey Watch This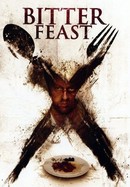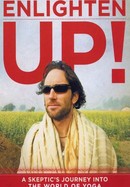 Rate And Review
Movie Info
Lovers (Dax Shepard, Katie Aselton) give themselves permission to have sex with other people for one night only.
Rating: R (Language|Sexual Content)

Genre: Comedy

Original Language: English

Director: Katie Aselton

Producer: Adele Romanski

Writer: Katie Aselton

Release Date (Theaters): limited

Release Date (Streaming):

Box Office (Gross USA): $8.3K

Runtime:

Distributor: Phase 4 Films
News & Interviews for The Freebie
Audience Reviews for The Freebie
After a dinner party, Annie(Katie Aselton, who also directed) and Darren(Dax Shepard) are inspired by a newly single friend to talk about hypothetical sex partners. It's not until their nightly crossword puzzles that the potential becomes increasingly real and they even start to hash out the details of a mutual one night stand. As a promising directorial debut, "The Freebie" is a bracingly honest look at relationships.(Even at one point when he is obviously lying, Darren is also telling the truth.) The central question is whether a relationship can survive without sex? And I know cynics and "The Object of My Affection" point out that all marriages devolve into friendships, but does that really have to be the case in Darren and Annie? Although as inferred later, this is only the sympton of a much larger ingredient that is missing from their marriage. Thankfully, this movie does not overstay its welcome in trying to find those answers, as it eventually develops a nonsequential structure starting with Annie's walk of shame.

<i>"A One Night Experiment in Infidelity"</i> A young couple decides to give each other a night off, no questions asked. <center><font size=+2 face="Century Schoolbook"><b><u>REVIEW</u></b></font></center> What The Freebie is is naturalistic drama done right. The story is simple: a happy couple decide to "fix" their bedroom apathy by taking a single night to go out and share some bone with a stranger. Both Katie Aselton and Shepard are fantastic, both as lovers and as people going through a mighty big challenge together. Much of the dialogue in the first two acts plays through in a way that makes you wish it was your relationship - the two leads seeming so uniquely happy together at times that you get the feeling that Aselton took from her personal life for the script. Things change a bit in the third act, as they should. Things get, well, heavy. Knowing that the writer/director, Aselton, is married to actor/writer/director Mark Duplass, I half expected the film to have a Mumblecore vibe. Not really the case. The cinematography is solid, if simple, the picture always looking big and bright and, at times, quite stylized. And sure, the writing and acting are great, but it's the combination of clever editing and the believable bond between the two leads that really make this thing work.

It's not the movie you expect. I mention that as a positive. I went into this movie expecting something light and silly, but it was quite the opposite. The treatment of the subject matter was handled with a lot of realism and honesty. It was surprisingly anti-fairytale, highly untidy, and extremely raw in true indie film fashion.

Heartbreakingly real and honest, Darren and Annie have simply become too close that instead of taking a normal step forward in their relationship (say having a child), they opt to devote a single night to having an affair. Most of the film is their leading up to the night and then the fallout. Do not expect a laugh-fest of pick up lines and one night stands. Instead, get ready for an almost documentary look at the life of two monogamous characters stuck in a rut and their ass-backwards way of fixing it.
See Details