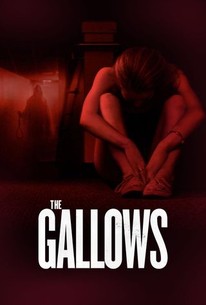 The Gallows
2015, Horror/Mystery & thriller, 1h 21m
119 Reviews
10,000+ Ratings
What to know
critics consensus
Narratively contrived and visually a mess, The Gallows sends viewers on a shaky tumble to the bottom of the found-footage horror barrel. Read critic reviews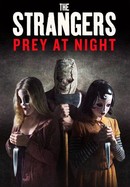 The Strangers: Prey at Night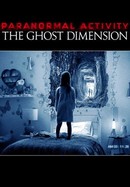 Paranormal Activity: The Ghost Dimension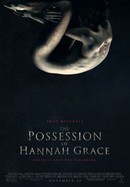 The Possession of Hannah Grace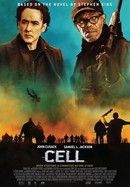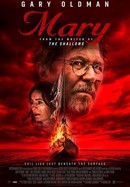 Where to watch
Rent/buy
Subscription
Rent/buy
Rent/buy
Rate And Review
Movie Info
In 1993, a freak accident involving a noose kills teenager Charlie Grimille during a high-school production of "The Gallows." Twenty years later, on the eve of the play's revival, students Reese (Reese Mishler), Pfeifer (Pfeifer Brown), Ryan (Ryan Shoos) and Cassidy become trapped in the auditorium, with no way of calling for help. A night of terror awaits the four friends as they face the wrath of a malevolent and vengeful spirit. It seems Charlie will have his curtain call after all.
News & Interviews for The Gallows
Audience Reviews for The Gallows
A near exact replica of that Goosebumps episode "Phantom of the Auditorium" both in essential plot as well as video quality/acting calibre.

Not as bad as others said it was, as it still had some creepy moments. There was a nice twist at the end. However, it definitely wasn't one of the better ones I've seen.

Pointless pair of clichés in the movie can easily tell you that this movie was about to get dumb before the movie even finishes.

I think the found footage genre itself gets unfairly maligned for the, perceived, notion that it fosters laziness. Though, I will admit, that there are films that make it very easy to give in to those opinions. The Devil Inside, Devil's Due and Grave Encounters 2 are all examples of terrible usage of the genre. Both of those films are terrible, lazy and uninspired attempts to cash in a fairly successful concept. Though GE 2's worst enemy was its own cleverness. Those are the only two that come to mind because those are the worst, but I'm sure there's many more out there. But there's just as many examples of found footage fostering some really inspired and clever films. REC 1 and 2, for example, Troll Hunter, Chronicle, Paranormal Activity 1 and 2, Afflicted, Man Bites Dog and the first Grave Encounters. And, if we're being technical, we can also use the subgenre of the webcam footage based films like The Den and Unfriended, both good films. Again, I'm sure there's many more that I can't remember at the moment. There's also the middle of the road found footage films like Frankenstein's Army, that have some good ideas but somehow fall short of being good. So, honestly, to me, it's unfair to lump in an entire genre based on a couple of shitty movies. With that said, however, this movie is just no good. It's not quite as bad as the worst in the genre, but I do think that it's a fairly lazy horror movie, relying on everything that has already been established as a cliche in this genre, ever since Paranormal Activity made it popular. Yes, it started with the Blair Witch Project, but it really hit it big with PA. The idea behind the film, however, was actually a pretty good one. At least I thought. I just like the idea of these students, trying to re-stage a high school play 20 years after a student died acting in the same play in a freak accident is, to me, a solid idea. It's not great, but it feels a little more inspired than your typical found footage film. Plus the setting of a high school, at night, is one that, as far as I can tell, hasn't been used a lot. So I thought that this, honestly, could've made for a pretty decent, if not good, horror movie. As you can see by the rating, however, this is not the case with the movie. First things first, and this is really my biggest complaint, the guy behind the camera, for a lot of the film, is one of THE most unlikable characters I've seen in any horror movie in a long ass time. Imagine like every jock asshole stereotype that you've ever seen and that's this guy, but like to the 100th degree. The fact that the movie, for its first 20-30 minutes, has this guy acting like a massive asshole to everybody is a huge fucking mistake. He's the guy behind the camera and you're pretty much sick of him, and want him to die the most horrific death possible, after the first five minutes. And there's still a lot more to go before the horror actually kicks in. I don't know why the screenwriters thought it was a good idea to have the guy with the camera for like 75-80% of the film be such a massive asshole. I'm glad that this motherfucker is the first one to die. I don't give a shit, I'm spoiling it. But, honestly, for the most part, I thought that the horror itself wasn't actually that bad. It was below average and it borrows heavily from found footage cliches, but it was ok. Like there's some horror scenes that were pretty effective, nothing amazing, but it got the job done. However, I do think the reveal at the end made the film really fucking goofy to me. Not to mention all the fucking questions it brings up that won't be solved because the film ends on a jump scare like 10 seconds later. Essentially, the ghost is controlled, I think, by his girlfriend, who has grown up and now has a daughter, who was absolutely obsessed with Charlie, the kid that died at the beginning and she was out for revenge, or something, because Charlie, the understudy, was given the lead role after the lead called. I have no idea what they were trying to do honestly. I'd be totally fine if it was just the ghost of Charlie haunting the high school, like that's fine and acceptable in a horror movie. It happens all the time and it's to be expected. But when you bring in girlfriends that have become obsessed with and they, somehow, are able to control Charlie's vengeful ghost, that's where it gets super silly to me. This is where the film loses me. It's definitely not what I'd ever call good, but a lot of it was perfectly fine. Not worth watching or anything, but it had its moments. The ending pretty much undoes all of that by trying to force in a ridiculous twist. Again, I know I've said this a lot, but it was never a good film even without the twist, but a lot of it was better than the worst found footage films I can think of, that I already mentioned, so that helped a lot. But the ending is fairly terrible and it drags the movie down. I can't really recommend it, of course. The few highlights can't really overcome all of its many flaws.
See Details