What to know
critics consensus
As populace pleasing as it is intellectually satisfying, The Host combines scares, laughs, and satire into a riveting, monster movie. Read critic reviews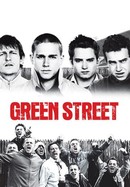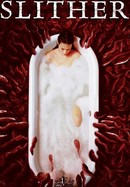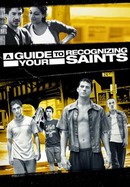 A Guide to Recognizing Your Saints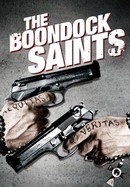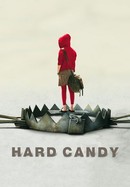 Where to watch
Rent/buy
Rent/buy
Rent/buy
Rate And Review
Movie Info
Careless American military personnel dump chemicals into South Korea's Han River. Several years later, a creature emerges from the tainted waters and sinks its ravenous jaws into local residents. When the creature abducts their daughter (Go Ah-sung), a vendor (Song Kang-ho) and his family decide that they are the only ones who can save her.
News & Interviews for The Host
Audience Reviews for The Host
There's a monster loose in Seoul, Korea. Interestingly, as Godzilla was the result of Westerners' atomic bomb/racist inclinations in Japan, so too this holocaust in Korea, which the locals have to deal with. There's slapschtick comedy too. While seldom boring it does take awhile to get to the wrap up.

The Host is really fantastic. South Korea's answer to Godzilla, the film features a mismatched group of misfits that happen to be related proving their heroics after venturing out to retrieve a young girl from the clutches of a mysterious sea creature that appears after an incident of tidal contamination. To enjoy the Host, one would have to ensure their tongue is lodged firmly in one's cheek as it is more of a black comedy than a horror film, but more of a classic B-movie above anything else.

[img]http://images.rottentomatoes.com/images/user/icons/icon14.gif[/img]

Not since the original Godzilla film has a monster movie been so great. The Host is a standout monster horror film that is superbly acted and directed. This is a straight forward back to basics film that doesn't overdo anything with its material. With this film, the filmmakers have created an intense and memorable monster movie that echoes some of the best in the genre. The story is well crafted and it keeps you involved from beginning to end. Nowadays, monster movies go for the found footage angle, which was good at one time, but now, it feels clichéd. The Host on the other hand differs significantly from this aspect, and creates something totally refreshing in the process. With that being said, this is a fine film that is edge of you seat entertainment and is sure to delight genre fans and any viewer looking for a good monster yarn to watch. This is a creepy and atmospheric horror film that uses elements of previous monster films to create something new and exciting. I really enjoyed the film and it ranks up there with the original Godzilla film as one of the greatest monster films ever made. This is what monster films should be, a simple, yet effective picture that manages to tell a good story with effective monster carnage. Most films with monsters that have been released Stateside, don't have that same appeal. I did enjoy Cloverfield, but it wasn't great either, it all style with barely no substance, it was fun, but it didn't have the elements to make it a standout monster picture. This film on the hand is a prime example of a great movie that stands out in the genre and can give American monster films a run for their money. The Host is a great movie that I recommend not only to genre fans but to anyone looking for a well crafted monster flick.
See Details