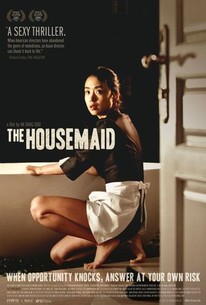 The Housemaid
2010, Mystery & thriller, 1h 46m
73 Reviews
5,000+ Ratings
What to know
critics consensus
Im Sang-soo's remake of The Housemaid struggles to escape the shadow of the original, but offers its own unique -- and decidedly sensual -- pleasures. Read critic reviews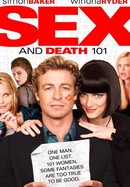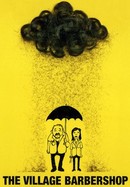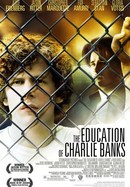 The Education of Charlie Banks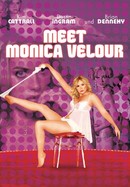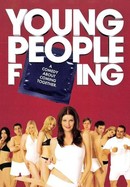 Where to watch
Buy
Rent/buy
Rate And Review
Movie Info
Eun-yi (Jeon Do-yeon), a poor Korean woman, takes a job as a domestic servant in the lavish home of Hoon Goh (Lee Jung-jae), a handsome businessman whose wife Hae-ra (Seo Woo) is pregnant. Under the tutelage of her new boss, longtime employee and familial confidant Byung-sik (Youn Yuh-jung), Eun-yi quickly learns the ways of the house -- and that Hoon's word is law. But when Eun-yi allows Hoon to seduce her, the benefits of her new position become dwarfed by the consequences of her actions.
News & Interviews for The Housemaid
Audience Reviews for The Housemaid
It's trying so hard to be something it's not that it loses sight of what it could be

An interesting look at a housemaid who is exploited into becoming a lover for the man of the house. There are some interesting changes in the power of each of the actors over the other.

This is a pretty damn good movie with some really strong acting from pretty much all involved. I think it suffers from not being a particularly viewer friendly movie. If you're short on patience then you're not going to make it very far into this movie, but I think it builds to the climax really well, again the strong acting being the primary driving force for this. Another problem I had was Eun-yi's motivations for her actions not being exactly made all that clear. I kind of GOT why she did why she did but at the same time I didn't. Why would she do that, instead of just torturing the responsible parties for what they did? Perhaps she thought it'd be worse since they'd have to leave with that for the rest of their lives but the surreal end to the movie sort of implies otherwise. Which is what I was expecting anyway? If they went through all the trouble to *****SPOILER***** to poison her so her baby would die why would they care if she killed herself in front of them? I did not get that at all. Other than that a really good movie with some excellent acting that not everyone will enjoy because of its deliberate pace.

*Sigh*, Koreans... they're just so twisted lol. This may surprise you but "The Housemaid" is superbly made. Wow, the cinematography was absolutely gorgeous; excellent camerashots riddled all over this film. It's so sublime in fact that it leaves room for this movie to be identified as an art-house movie, but sadly, there isn't much to the movie except for eerie and surprising perversion, sickening revenge, and a twisted narrative. It's funny because everything about the movie shouts "true filmmaking". Nevertheless, the narrative simply touches upon the characters' struggles and that's it. This movie isn't here to teach people not to do certain things and it isn't here to thematically stir audiences emotions; this movie is simply here to tell its narrative, which is much of the case for a profuse amount of Korean films, but ever more so with "The Housemaid". Once the credits roll, it seems nothing more than just a shallow but twisted movie that is easily forgotten except for its credible filmmaking craftsmanship. So if its absolutely devoid of any substance aside from the production value, how is "The Housemaid"'s narrative? Is it entertaining? I guess so. It's gonna give you thrills, chills, and tension. It's also gonna give you strange goosebumps and surprises not because it's a great horror flick, but because of the audacious and extremely black raw sexuality that it throws viewers. C'mon now... it's almost like a cheap scare. Throw in some taboo-breaking content and you got yourself a shocking movie. That to me, is cheap. It draws you, but I was certainly squirming in my seat -- not cause I'm a pansy, but how deep "The Housemaid" chooses to let characters get sucked into a pitch black world of lies, deceit, hatred, and sexuality. At the end of the day, "The Housemaid" is a stylish but extremely raw sexual movie. It's a movie about sex. That's about it. You think "Black Swan" was raw? LOL "The Housemaid" is stomping all over it, and its all its got: Mesmerizing cinematography and a taboo-shattering narrative. I ain't saying this is a bad movie but it's certainly not even close to what I would enjoy.
See Details