What to know
critics consensus
A feelgood adventure brought to life by outstanding performances, The Peanut Butter Falcon finds rich modern resonance in classic American fiction. Read critic reviews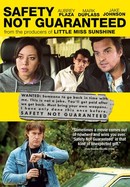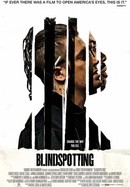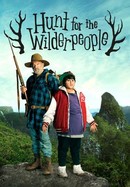 Hunt for the Wilderpeople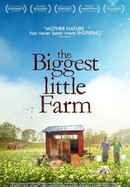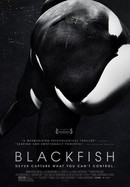 Where to watch
Rent/buy
Rent/buy
Rent/buy
Rate And Review
The Peanut Butter Falcon Videos
The Peanut Butter Falcon Photos
Movie Info
After running away from a residential nursing home to pursue his dream of becoming a pro wrestler, a man who has Down syndrome befriends an outlaw who becomes his coach and ally.
News & Interviews for The Peanut Butter Falcon
Audience Reviews for The Peanut Butter Falcon
Channeling a Mark Twain-like fable, The Peanut Butter Falcon is a charming little odyssey that plays things very simply and benefits from the enthusiasm of its cast. Shia LaBeouf delivers another nuanced performance from a character that I suspect was probably two-dimensional on the page. One of the reasons for this, though, is his natural chemistry with Zack Gottsagen, a genuine down-syndrome actor who is just delightful. The camaraderie they display feels authentic and the film is all the better for it with well earned laughs and a fine balance of pathos. Admittedly, it treads a fine line with sentimentality and becomes a tad formulaic in its denouement but it's still a thoroughly enjoyable and heartwarming cross country experience.

This story hits a lot of different emotions, its heartfelt, funny and tense all at different points. All of the actors do good jobs, Gottsagen and LaBeouf particularly, and the film is very well directed. This film didn't blow me away, but it's a satisfying watch that gives viewers a lot to consider. Overall it's a very good movie about the balance of determination and understanding.

How many Suns would a Sundance dance if a Sundance could dance Suns? The answer is THE PEANUT BUTTER FALCON. This movie looked a little too precious for its own good, and thankfully it's rough enough around the edges to justify its existence - but not much more. This indie darling almost won me over if not for several key factors. Namely, Shia Labeouf and Dakota Johnson are both on a short list of my least favorite actors. It's not that they're bad actors, it's just that I hate their stupid faces and can't stand when they talk. Also, the scenario is totally contrived and the logistics of the plot are implausible, but hey it's a movie so that last part can be forgiven. Zak (Zack Gottsagen) is a young man with Downs who has been resigned to a nursing home due to a plot-facilitating state oversight. He wants to be a professional wrestler, and he manages to escape the old folks' home to begin his Huckleberry Finn-esque journey of finding a wrestling school. On the way he bumps into Lebeowulf, a southern drawling, crab trawling bumpkin with a chip on his shoulder who just so happens to be primed for an unlikely, reluctant friendship that will hopefully replace his dead brother. Johnson plays the unlikely, reluctant city-girl love interest - with a heart of gold - on the search for Zak because her boss told her to after refusing to responsibly report the problem to the proper authorities. And wouldn't you know it - Zak becomes a plucky sidekick to Laybeef as they traverse the southeast coast sandbars in dilapidated dirigibles, affirming each others' sense of self and getting into corn-fried hijinks. Watch out for the white trash fishers who are out to get Labohemf! You can immediately tell it's equal parts SWISS ARMY MAN, AMERICAN HONEY, and O BROTHER, WHERE ART THOU?, just with the scary, podunk timbre of VERNON, FLORIDA. Then there's the fact that Gottsagen actually has Downs. I dunno; despite there being good intentions with the screenwriters making the role specifically for Gottsagen, I couldn't help but feel like it was forced and exploitative. It's really difficult to put aside the fact that he's only wearing underwear for nearly the first thirty minutes of the film. Is it supposed to be funny? Is it supposed to endear? Is it a "brave, bold debut" for a budding star (who happens to have Downs)? No, the thing is directly focused on his disability and how he is supposed to break the mold with it, despite the fact that he is constantly displayed in grotesque and unsanitary set pieces. He slathers himself half-naked in soap to squeeze through barred windows. He vomits all over himself while being introduced to his companion. He gets drunk and gets smeared in peanut butter for the titular payload. He is beaten and called the R word by an old hick in a wrestling match. And it's either played for laughs or for pathos. Like I said, it just feels exploitative despite the eventual magical realism, despite the "family is the friends you make" woodsy, feel-good junk. Perhaps what is supposed to be commendable is that a disabled person is playing a role with that disability, but there are WAAAAAY more dignified roles for such folks (see: Todd Solondz' WIENER-DOG or Lars von Triers "The Kingdom" miniseries) that aren't played for laughs despite standard genre conventions. Anyway, thinking about THE PEANUT BUTTER FALCON got me more worked up than watching it. It has the heartfelt moments that give you what you expect on a Sunday afternoon, but I don't think it is designed to be ruminated on. It would have worked much better as a family friendly version minus the f-bombs, but then it wouldn't be edgy enough for whatever hipster was working distribution after TIFF, trying to entice their friends at Buzzfeed to push blurbs about this "revelation of a film" on their unread blogs.

This usually happens to me about once a year or so, but it's so close to the end of this year that I didn't think it was going to happen. I usually find one film that warms my heart to the point that I find myself putting it on my list of best films of the year, simply because I found nothing wrong with it on an emotional level. The Peanut Butter Falcon is easily the best feel-good movie out there of 2019 and also one of the best overall movies of 2019, in my opinion. This movie has flown under the radar for mainstream audiences, so please, seek this one out.  Living with down syndrome in an old age home, young Zak escapes in hopes of find his wrestling hero that he sees on television on a daily basis. The film equally focusses on him, as well as Tyler, who has issues of his own and is currently on the run to save his life. Bumping into each other, the two of them form a bond that leads to a very heartwarming friendship. With a few more layers to unpack as the movie progresses, this film has all the heart you could ever ask for out of a film, without getting overly sappy. Written and directed by two newcomers to the feature film sphere, Tyler Nilson and Michael Schwartz have created one hell of a little indie here. It's very clear that this isn't their first rodeo in cinema/television, but as a first film, they deserve all the praise in the world. While this movie will most likely go under the radar when awards season rolls around, I truly do feel they have given some of the best work behind the camera all year. On top of their stellar work, the talent on-screen is just as notable.  Although Shia LaBeouf hasn't exactly quit acting, it has become very apparent over the last few years that he just wants to pursue smaller projects. Personally, I love that he has done that because his talents are far more suited for projects like this. Quite honestly, I'm not sure if I've ever seen him give a stronger performance than that of his portrayal of Tyler in The Peanut Butter Falcon. That aside, the true standout here is Zack Gottsagen as Zak. Nilson and Schwartz were able to bring out such a charismatic and natural performance from him and I felt like I was nearly watching a documentary with the amount of chemistry that LaBeouf and Gottsagen shared.  In the end, The Peanut Butter Falcon is a film that I have been looking forward to for a while and I'm very happy with the experience I had when watching it. This may seem repetitive, but I can't stress enough how heartwarming this film truly is. I watched this movie with a smile on my face the entire time and with such great performances and direction to boot, there really weren't any glaring faults. When this film hits home video in the coming weeks or becomes available to stream in your area, I can't recommend checking it out enough. The Peanut Butter Falcon is one of the best movies of 2019.
See Details