The Possession of Michael King
2014, Horror, 1h 23m
19 Reviews
500+ Ratings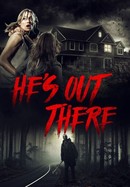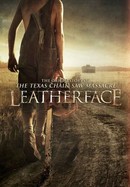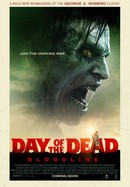 Day of the Dead: Bloodline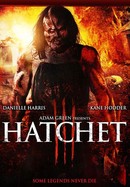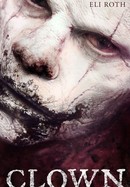 Where to watch
Rent/buy
Rent/buy
Rent/buy
Rate And Review
The Possession of Michael King Photos
Movie Info
An evil force takes control of a grieving filmmaker (Shane Johnson) who has vowed to disprove the existence of the paranormal.
Rating: R (Sexual Material|Language|Disturbing Violent Content|Some Drug Use)

Genre: Horror

Original Language: English

Director: David Jung

Producer: Paul Brooks, David Jung

Writer: David Jung

Release Date (Theaters): limited

Release Date (Streaming):

Runtime:

Distributor: Anchor Bay, Freestyle Releasing
News & Interviews for The Possession of Michael King
Audience Reviews for The Possession of Michael King
The Possession of (Insert name here) is such a generic title for any film. That along with The Disappearance Of...those are the two laziest names you can probably think of. Because of that, and this is probably subconscious on my part, I'm hesitant to watch these films as I feel they may also be lazy or uninspired. I realize that's wrong on my part and how it shouldn't be that way. But that's just how my mind works at times. With that said, this film is pretty decent all things considered and does a good job at showcasing Michael's descent into madness. Personally, and I'm not sure if they intended for this to happen, but I believe Michael was suffering from severe mental health issues. This has nothing to do with my own personal beliefs, I don't believe demons are real and reported cases of "demonic possession" are just people with SEVERE mental health problems. These are just facts, it's not a matter of opinion. This is science. We can study and find out exactly what was wrong with this person. Just because this person is acting exactly like a demon in a book about demons doesn't make it true all of a sudden. But there's just something about the movie that invites this theory. If it wasn't for the fact that Michael himself was a nonbeliever going through this, then I wouldn't have thought of it. Of course there's a little wrinkle in my theory...there's this scene where Henry, going outside the house because he hears a noise, suddenly looks up and sees a demon in the window. Either the demon was real or the audience is also suffering from mental issues. This is really a pet peeve to be perfectly honest, but it does put a wrinkle in the theory. The acting is fairly solid, particularly at the lead. It's not like this movie is gonna win Breaking Bad amount of awards for its topnotch cast, but it is fairly solid for a low-budget horror flick. It is a found-footage film, so you know what to expect here. I will say that this isn't one of the worst. In terms of camerawork and shakiness. This follows, for the most part, the style set by the Paranormal Activity movies in that cameras are set up in different rooms. There's also handheld camerawork. Much like I mentioned, it's not as horrible as in the worst found footage flicks, but I'm sure it will still annoy some people. What I enjoyed about the movie, even if I thought it was decent and not good, was how well spread out the horror was. Rather, how well-built up it actually was. You can gradually see a change in Michael's behavior, beliefs, and condition. It's not like the movie seems to be one thing, but it isn't, and then at a random point later in the movie everything is different without any real reason or progression. You can notice the progression...or degression in Michael and I don't think that's something a lot of low-budget horror movies do particularly well. So good job in this regard. I don't really have any idea why I gave the film a 2.5 instead of 3 stars, but it is what it is. An average score isn't nearly as bad in the horror genre as it is in any other, that's for damn sure. This is a decent rental...it's definitely nothing more than that.
See Details