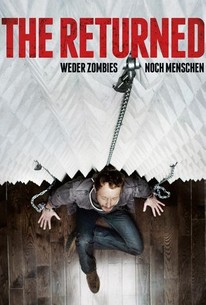 The Returned
2013, Horror/Mystery & thriller, 1h 38m
19 Reviews
500+ Ratings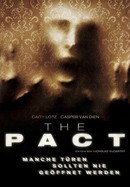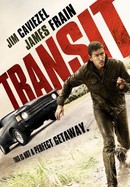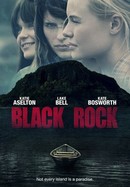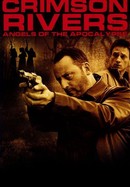 The Crimson Rivers II: The Angels of the Apocalypse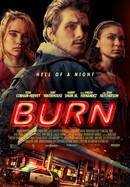 Where to watch
Rent/buy
Rent/buy
Rent/buy
Rate And Review
Movie Info
A couple (Emily Hampshire, Kris Holden-Ried) flee after supplies of a protein used to treat a zombie virus run low, and all those infected are ordered to report to a secure medical facility.
Audience Reviews for The Returned
Having mixed thoughts about this film. Not sure if I thought this was a very good movie or a 'very good' good movie. I realize that sounds strange to say, and I've reviewed films like this on here before. I don't even know how to explain it, they're just good movies that ALMOST was very good but it didn't quite make it. And I think that's what this film is, I think it is a very smart "zombie" film that doesn't really rely on the zombie cliches and tropes. The film really is a love story at its core, as you get to see how Kate's dedication to Alex, to being by his side and fighting to stock up on his injections, getting them on the side when she isn't supposed to, that only stops the spread of the disease, it doesn't cure it. I thought that was very well done and the acting was certainly solid enough from the leads so it feels like they've really been a couple for 6 years and they're really committed to each other. I don't really think the film 'fails' at anything really, because the film covers the societal effects the returned have had and how they're activist groups pro and anti-returned. That's all well and good, it's not done in the most complex or comprehensive manner, but it's good that the film asks these questions and it, very obviously, has ties to real-world problems. I think the pacing, at times, doesn't really make the film that easy to watch, but the characters and the writing were strong so that wasn't much of a problem, for me at least. There's very little use of gore, it is there, but it's very minimal and that helps it stand out among the pack. And this isn't even as much of a horror film as much as it is a tragic love story, it's just one that uses something that's associated with horror films. But the framing of the story is anything but horror. Granted there are some horrific elements to the story, like how some people would betray friends they've known for YEARS in order to extend their own life, if even for a little while. So the real horror in the film comes from the inhumanity of others towards that are living with this disease and the survival instincts of others that would drive them to do stuff they normally wouldn't do. That was another part of the film I liked, the 'horror' in the story doesn't come from the zombies themselves. The ending has that same same vibe that The Mist, in that it's a very dark ending and it's something that the character will have to live with their entire lives, but it doesn't really work as well in this film. It feels more melodramatic, instead of something very dark as it was in The Mist. That's about it really, this is a good film with a very smart story and some solid performances. Not something that's worth going out of your way to see, but it is a good rental.
See Details