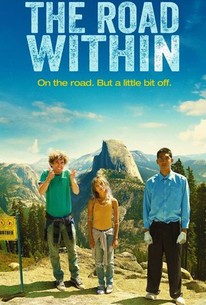 The Road Within
2014, Comedy/Drama, 1h 41m
20 Reviews
500+ Ratings
You might also like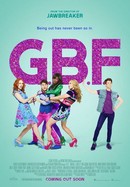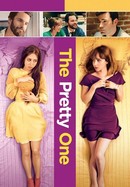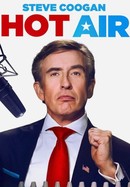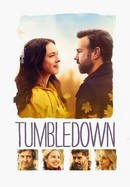 Where to watch
Rent/buy from $2.99
Free
Subscription
Rent/buy from $3.99
Rate And Review
Movie Info
A man with (Robert Sheehan) Tourette's syndrome brings his OCD roommate (Dev Patel) and an anorexic woman (Zoë Kravitz) along on a road trip to bring his late mother's ashes to the ocean.
Audience Reviews for The Road Within
You know what to expect from a indie dramedy that's focusing on three characters with several mental health issues. I will say that while there's some laughs at the expense of the quirks of their issues, I don't think that it ever does so in a mean-spirited fashion where they make it seem like the characters are idiots to be pitied. Though I do think it skirts that fine line, there's parts of it that could be seen as insensitive or that makes fun of characters for their mental issues. I wouldn't say that the film is dramatically manipulative, but it definitely could've been a little bit less sentimental than it was. It plays out almost exactly like you'd think. These three escape from the facility and they're, obviously, a little antagonistic with each other at first. As the trip progresses, however, they start to learn a little bit more about each other and the reasons they are the way they are as they're also helping each other, unknowingly, learn to cope, deal with and, possibly, move on from their issues. It's about as cliched and generic as it gets. It's definitely a movie that means well and I think it does a good enough job at portraying Tourette's in a believable fashion. While they do use some of it for 'laughs', I don't think it's ever at the expense of the lead character himself. At least in my opinion. The one thing that keeps this movie afloat, so to speak, in spite of its somewhat sentimental and heavy-handed approach, is the cast. The acting is really damn good here. While I really like Zoe Kravitz and Robert Sheehan was really good here, I don't think I've seen him before, it's Dev Patel who pretty much steals the show here. While I've always liked him, ever since Slumdog Millionaire, it's not like he's been able to show what he can do on a more dramatic level since then. I mean he's been good in pretty much every film I've seen him, but I think he gets the chance to show more of what he can do and I think he did a great job here. While the film would have you believe otherwise, Patel's character is the emotional core of the film. It's not that Vincent's relationship with his father, who's grown to be ashamed of his son and his Tourette's, isn't good, it's just that I think Patel does a better job at subtly playing this character who will never have the person he wants to be with. Of course it's not like the film makes it all that subtle with how it is edited, but Patel's performance is. The film is certainly well-written, I don't care if the story is generic and cliched, it can still be solidly written and the character interplay is enough to carry this film to this point. I just think the film could've done a better job at telling a more out-of-the-box story instead of relying on all the indie dramedy cliches. With that said, I may not have given it a good rating, but this film is definitely more than watchable, not good, but watchable. It's got a great cast and that might be enough for most people. I wouldn't go out of my way to see it, but it's a decent movie to watch on Netflix.