The Scorpio File
(1973)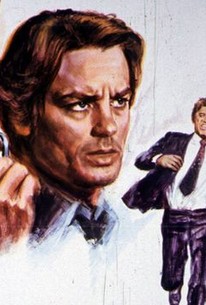 Movie Info
Burt Lancaster and Alain Delon play cat-and-mouse games in this Cold War melodrama filmed in Paris, Vienna and Washington, D.C. Zharkov: Paul Scofield. McLeod: John Colicos. Susan: Gayle Hunnicutt. Filchock: J.D. Cannon. Michael Winner directed.
Critic Reviews for The Scorpio File
All Critics (9) | Top Critics (1) | Fresh (6) | Rotten (3)
The nihilistic tone, cynicism towards governmental authority, and nostalgia for a lost age of honor are perfect products of the early '70s atmosphere in which it was made.
Conventional double-cross Cold War espionage tale that's exciting but to be a great film could have used a more forceful direction by Michael Winner.
The strain of cynicism and paranoia that marked the majority of 70s political thrillers can be found in the effectively dour Scorpio, which feels like a Yankee version of the sort of espionage tales being churned out by John le Carré over in England.
Audience Reviews for The Scorpio File
Solid espionage thriller with a very dark tone.
The Scorpio File Quotes
There are no approved quotes yet for this movie.