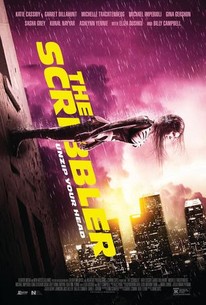 The Scribbler
2014, Mystery & thriller/Sci-fi, 1h 30m
14 Reviews
250+ Ratings
Where to watch The Scribbler
Rent/buy
Rent The Scribbler on Apple TV, or buy it on Apple TV.
Rate And Review
The Scribbler Photos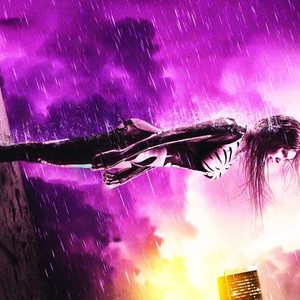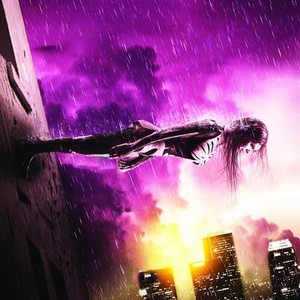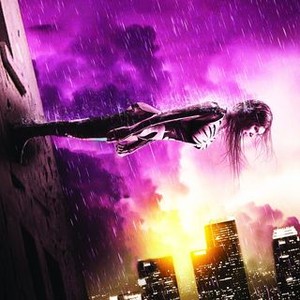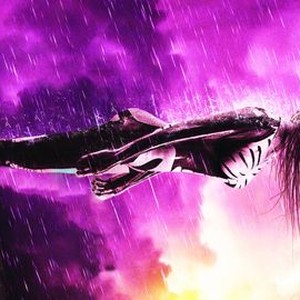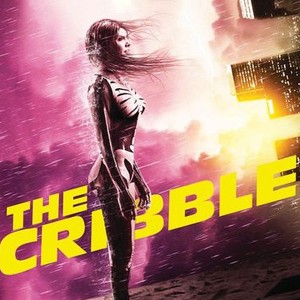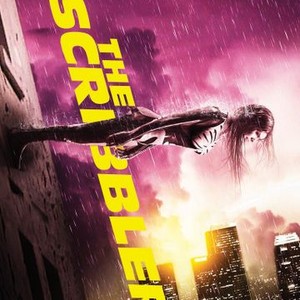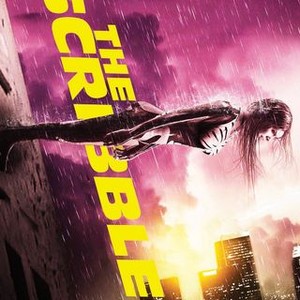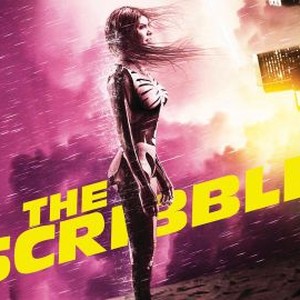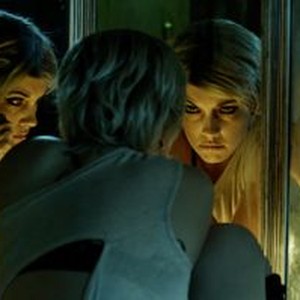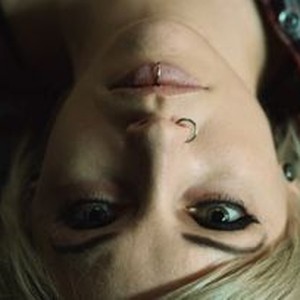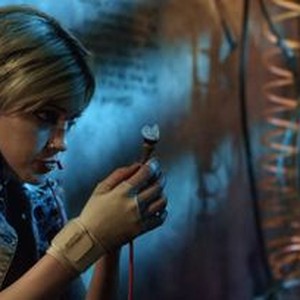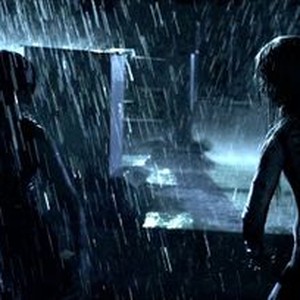 The Scribbler (2014)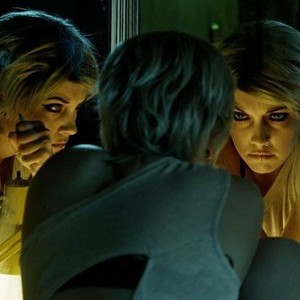 The Scribbler (2014)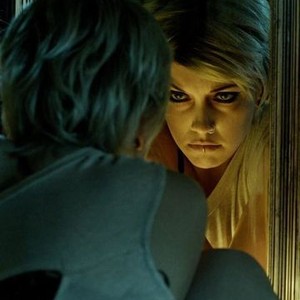 The Scribbler (2014)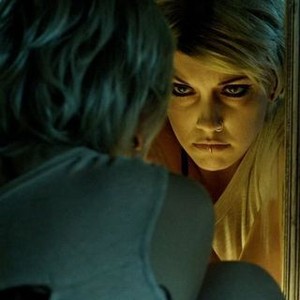 The Scribbler (2014)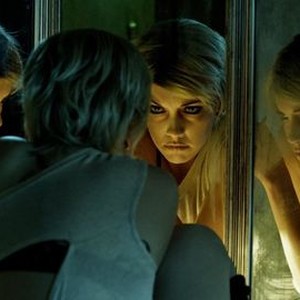 The Scribbler (2014)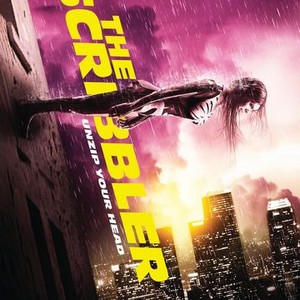 The Scribbler (2014)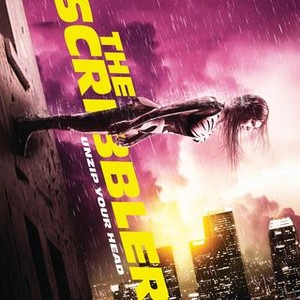 Katie Cassidy as Suki in "The Scribbler."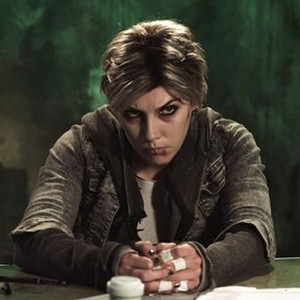 Katie Cassidy as Suki in "The Scribbler."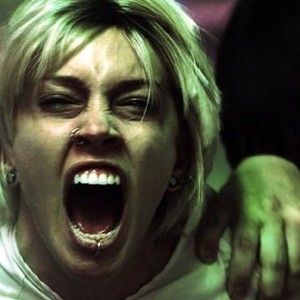 Movie Info
A young woman with multiple personalities uses an experimental machine designed to eliminate her other identities one by one. However, as the procedure progresses, one of her most dangerous sides seizes control.
Rating: R (Violent Images|Some Strong Sexuality/Nudity|Language)

Genre: Mystery & thriller, Sci-fi, Action

Original Language: English

Director: John Suits

Producer: Gabriel Cowan, Ken F. Levin

Writer: Dan Schaffer

Release Date (Theaters): limited

Release Date (Streaming):

Runtime:

Distributor: XLrator Media

Production Co: New Artists Alliance
News & Interviews for The Scribbler
Audience Reviews for The Scribbler
This movie has a legitimately good concept. Not that it's entirely unique, since it is based off a comic, but there's something about this that just feels different from the regular superhero movie that come out in this day and age. It's not that this movie is entirely realistic, but there's something a little more grounded in reality with the powers Suki/The Scribbler possesses in this movie being due to mental illnesses. And I think that that is a good approach to the whole superhero mythos. It's not that I wish more movies would take this approach, since if that becomes the norm then it's not special or different, but there's no reason we shouldn't get a movie like this every once in a while. There are some obvious limitations here, of course. It's like the elephant in the room. And that is the budget. There's this blurb here that the movie can't overcome its low-budget limitations and I couldn't disagree with that more. Yes, there are some issues with the budget, particular when it comes to the climactic fight scene or the use of special effects, where you can clearly see that they didn't have a lot of money. But, and here's the thing that's most important, the film actually focuses on the characters first. There's, really, no action or special effects, minus the scribbling effects on Suki's body, to speak of until the last act. I suppose you could go after the cinematography of the film, but I think it works given the situation these characters find themselves in. And the fact of the matter is that, for a film that can't 'overcome its low-budget limitations', that this actually has a really strong cast of character actors. It's not that I'm suggesting that the budget doesn't affect parts of the film, because that would be a lie. What I am saying is the budget only affects like, what, maybe 10% of the film, a ridiculously small amount by anyone's standards. It doesn't affect the storytelling nor does it affect the acting, which is what's really important in the long run. Not that I think the film does an amazing job at storytelling, but it does a really good job at getting you invested in the characters fairly quickly. There's some solid writing here with some surprising comedic moments. The concept of having a device that eliminates destructive multiple personalities is a really cool one and I like how they use that to drive the search for the truth as to whether or not Suki is actually another personality created in order to fool the doctors and the Scribbler is the original person behind the creation of every different personality. So I really liked how they played with that concept. I'm not suggesting that the film is perfect, there's a weirdly out of place sex scene, which actually plays into the story, but it still feels weird and not in tune with the rest of the film. There's also some rough moments when it comes to writing. But, honestly, by and large I really enjoyed this movie. I'd even go as far as to say that it's a solid movie. But this is one of those movies that's probably gonna be a little polarizing. I completely realize this and I'm not saying that my opinion is the correct one, because it's not, but I am saying that I legitimately liked this movie a lot. It's not just even the fact that the concept is cool, it's that they actually go to some interesting places with it. A concept is only cool at face value, you need more than that to make an enjoyable movie and, to me, I think this film more than delivered on that end. I wouldn't say it over-delivered, but I literally had no expectations from this. I've been seeing it on Netflix forever now, but never really gave it much of a thought. I knew that I'd eventually watch it, but it's not something that I needed to go out of my way to see. I'm not saying you need to go out of your way to see this, since it's only a solid movie at best, but I am more than glad that I finally watched it. I wish people gave a film like this a shot, we need more people taking risks with the old and tired superhero tropes. I'd recommend it if you have Netflix, but it's a hesitant recommendation. Not because I didn't enjoy it, but because it clearly isn't gonna be everyone's cup of tea. Still, good stuff here.

Decent. Confusing as all hell lol...there were so many times where I had no idea what the hell was going on. But hey, Katie Cassidy is pretty awesome in this, and the film is at least interesting.

Formulaic and clichéd, The Scribbler is an overly contrived supernatural thriller. Based on a graphic novel, a mentally disturbed girl is sent to live at a halfway house, and when people start dying she comes to believe that one of her alternate personalities called The Scribbler is responsible. The casting is pretty good, and includes Katie Cassidy, Garret Dillahunt, Michelle Trachtenberg, and Eliza Dushku. But the plot uses a lot of familiar tropes of the genre, and follows a fairly predictable path. And while the visual style creates an atmospheric tone, it's also rather ugly and is distracting at times. A poorly made film, The Scribbler is incredibly trite and uninspired.
See Details