What to know
critics consensus
The Second Mother's compelling characters serve an artfully drawn, thought-provoking story that's beautifully brought to life by a talented cast. Read critic reviews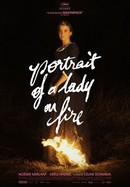 Portrait of a Lady on Fire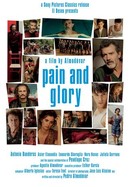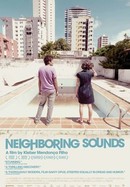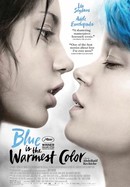 Blue Is the Warmest Color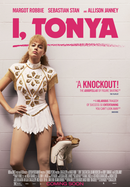 Where to watch
Rent/buy
Rent/buy
Rent/buy
Rate And Review
Movie Info
Unspoken class barriers that exist within a home come crashing down when the live-in housekeeper's daughter suddenly appears.
News & Interviews for The Second Mother
Audience Reviews for The Second Mother
VIFF Review: "The Second Mother" is comedy/drama that is very fun to watch thanks to Regina Casé's hilarious/realistic performance. In a way, the film's title actually has double play as the majority of the film, the main character is a maid for this rich family and she is almost a second mother to them, but the real and biggest play on it's title comes at the very end as it wraps the film up in a nice little bow. It really is the perfect ending for this film which also contains the biggest laugh of the entire movie. Camila Márdila is also great in this as the maid's daughter who comes to stay with her after 10 years of not seeing her and now that she is staying with her at the rich family's house, she changes the dynamic of everything at an alarming rate which creates tension between the mother and daughter. It's a film about family relationships and it's also a film about self respect and where is the line between a job and being one's slave. It's a really fun watch and a movie that could be up for the "Best Foreign Language Film" category come Oscar season. 7.5/10

At the heart of The Second Mother is a warm, humorous, gently nuanced performance from Regina Casé, a veteran actress of the Brazilian stage and TV. Her daughter's contemptuous attitude arises out of Jessica's refusal to accept the social class disparity that separates her mother from her supervisors. Val's exasperated protestations are amusing, but also quite reasonable. You sympathize with Val. There is a resilience and dignity to her within her deferential demeanor. Her strained relationship with her own daughter is contrasted with the beloved esteem to which her employers' son, regards her. And why shouldn't he? Val raised him from a toddler to adolescence, while her biological offspring is but a stranger to her. Ironically Fabinho's connection with his own mother is more distant. This slight, at times inconsequential drama, ambles along at a leisurely pace through a series of circumstances that underlie hierarchical social categories in South American life. The examination culminates more with a whimper than a bang, but the journey to get there is fairly interesting nonetheless. fastfilmreviews.com

Regina Casé is wonderful at the center of a marvelous character study that is equally hilarious and thought-provoking as it comments - always in an intelligent and honest way - on matters like class differences in a country that has been undergoing surprising social changes.
See Details