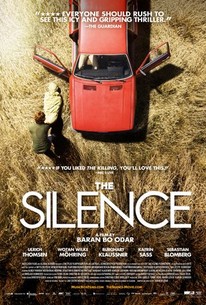 The Silence
2010, Drama, 2h 0m
40 Reviews
500+ Ratings
What to know
Critics Consensus
Unsettling and at times lurid, Baran bo Odar's The Silence is a thrilling foray into film noir. Read critic reviews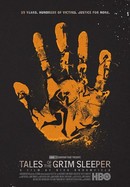 Tales of the Grim Sleeper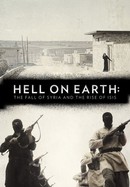 Hell on Earth: The Fall of Syria and the Rise of ISIS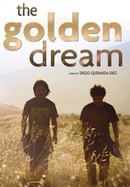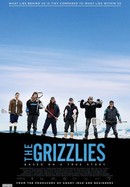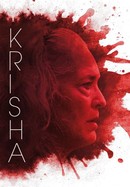 Where to watch
Rent/buy
Rent/buy
Rate And Review
Movie Info
One night a teen vanishes where a girl was killed 23 years earlier, forcing those involved in the original case to face their past.
News & Interviews for The Silence
Audience Reviews for The Silence
Not devoid of flaws but still rich in complexity and with an exquisite cinematography, this is an engaging crime thriller centered on a gallery of characters whose lives are thrown upside down when a criminal investigation brings up latent issues of a sordid long-gone past.

In 1986, an eleven year old girl goes missing and is eventually found murdered. On the 23rd anniversary of her murder, her mother Elena(Katrin Sass) goes by the spot to pay her respects, only to find another girl, Sinikka(Anna-Lena Klenke), has now gone missing under similar circumstances. David Jahn(Sebastian Blomberg) is the detective assigned to the case, even though he has just gotten back from bereavement leave. And Mittich(Burghart Klaussner), the detective from the original case, is retired and barred from the crime scene. And the award for the creepiest German language movie not made by Michael Haneke goes to...but in all seriousness "The Silence" takes an already tired sub-genre like the missing kid and, while simultaneously paying respect to and subverting its cliches, turns it all on its head into a stunning and devastating movie about loss that works on so many levels. The least of which is how the movie gets the languorous state of summer so right. In that setting, the movie expertly tells this multi-faceted mystery from several points of view of its flawed, damaged and dangerous characters. That's not to mention it also finding the perfect moment to end on.

A good, slow boiling thriller, that shows different viewpoints of a disastrous situation. Tough subject matter, but well done. Good acting, decent cinematography, and leaves you wondering...but not in the way that I hate. I hate the no answer endings. This ending is clear, but leaves you wondering what the future holds...

Incredible noir-ish thriller right here. It's a story that despite the fact that it has a lot of players, as the movie looks at how Sinnika's murder affects or brings up memories a number of different people, some not even related directly to the case itself, as in the case of Pia's mother, as Pia was murdered the same exact way on the same day 23 years prior to Sinnika's murder. So it's certainly more complex than your typical murder thriller as it touches on some really interesting themes of loss, obsession, and how the past seems to haunt us. The movie has an incredible score that certainly helps to create a sense of tension and drama. Of course, the acting is also top-notch and they certainly help create a sense of urgency and importance. It may certainly be a fictional story, but it's important in this 'world' for this murder to be solved, the cast brings that sense of urgency to the table and it's refreshing to see that the movie doesn't ever forget its victims. Sometimes in these movies, it stops becoming about the victims and more about the killer and catching him. So it's really refreshing to see a movie constantly remind you of what happened, so that you never forget the victims. You want the murderer to be caught and brought to justice. And this brings us to the ending. The ending will certainly not be satisfying for some people who've invested 2 hours in this movie. I think the main difference between this and some other movies with unsatisfying endings, is that this film and its script are fully realized. This is the story that they wanted to tell and they told it exactly as they intended. It's not that they ran out of time and decided to give you a cheap and lazy ending that feels more like a cop-out than an actual ending. While it might be unsatisfying for some, this ending reflects real life and how bad people sometimes get away with horrible things. Yet, at the same time, there's still that sense of mystery because you're never sure if the person you suspected the entire movie actually did commit the crime he was accused of. This being Sinnika's murder as we know he was responsible for Pia's. There are suspicions, some even explicitly stated by the suspected murderer, but the film never completely reveals whether he did do it or not. So there is that sense of mystery as well that, hopefully, creates debate. I loved this movie, it's a beautifully shot film with a fabulous cast that truly gets this story over better than I had expected. Really, this is just top-notch film-making right here.
See Details