What to know
critics consensus
The Single Moms' Club finds Tyler Perry avoiding some of the pitfalls of his earlier work, but continuing to rely on heavy-handed melodrama at the expense of sensible characters or absorbing storylines. Read critic reviews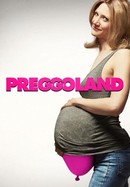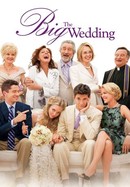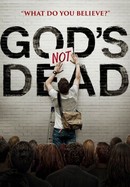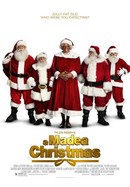 Tyler Perry's A Madea Christmas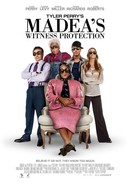 Tyler Perry's Madea's Witness Protection
Where to watch
Rent/buy
Subscription
Rent/buy
Rate And Review
Tyler Perry's The Single Moms Club Videos
Tyler Perry's The Single Moms Club Photos
Movie Info
When their children face expulsion because of rule infractions, five single mothers must agree to organize the school's upcoming dance and fundraiser. Although they range from alpha professional to fast-food worker, the women find they have one thing in common: a need for support and an understanding ear. They form the Single Moms Club to help ease one another's burdens and reclaim their freedom. As their stress begins to lessen, the women find that finding love may be possible again.
News & Interviews for Tyler Perry's The Single Moms Club
Audience Reviews for Tyler Perry's The Single Moms Club
As Roxane Gay notes in her book of essays "Bad Feminist": "Tyler Perry loves to tell a good morality tale." This has hindered me from watching a Tyler Perry production since the 2005 film "Diary of a Mad Black Woman." That film was filled with forced morality, and stifling stereotypes. This film, too, has its moments of morality, especially when it comes to caricaturized men who are made unnecessarily villainous to suit a woman-power narrative. The women have to fight against ex-husbands, addict ex-boyfriends, institutionalized sexism, and poverty. Each of the women in this film learn a lesson, spoon fed to the audience with each guiltily soapy scene. The women's interactions with each other often revolve around complaining about men, their children, and their lack of support. I'm not even sure that this film can pass the Bechdel Test, or if it does than it's by a narrow margin. While it's nice to see a film helmed by women, I just wish their characters are explored beyond their families. While Jan (McLendon-Covey) has a major plot with her job, it's quickly abandoned, because she is portrayed as a harried career woman who is completely closed off and man hating. It's much better than past Tyler Perry films, but not by much.

A mediocre movie that is not for everyone! Overall, once I finished taking in a midday viewing, I realized that The Single Moms Club came off as a very uneven viewing experience. The film drips with sentimental goo and shifts its tone from funny, to uncomfortable, to flat out depressing ever so quickly. There are some heartfelt moments between members of the cast that are effectively powerful. But with an underdeveloped conclusion, some embarrassingly bad line riffing from the actors as mentioned earlier, and a demeaning label that seems saddled to their roles, it was difficult to call this thin inspiring. In hindsight though, I didn't find The Single Moms Club to be a bad film. I just found it to be almost mean-spirited, too coincidental, and vaguely aloof. Let me put it this way, it's a "club" worth checking out only if you avoid going to all the meetings. . When five struggling single moms put aside their differences to form a support group, they find inspiration and laughter in their new sisterhood, and help each other overcome the obstacles that stand in their way.
See Details