What to know
critics consensus
Fitfully funny but mostly misguided, The War with Grandpa will leave audiences with a handful of chuckles -- and a lot of questions about what this talented cast was thinking. Read critic reviews
You might also like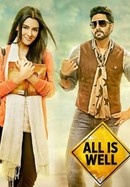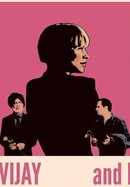 The Snow Queen 3: Fire and Ice
Rate And Review
The War With Grandpa Videos
The War With Grandpa Photos
Movie Info
Peter and his grandpa used to be very close, but when Grandpa Jack moves in with the family, Peter is forced to give up his most prized possession: his bedroom. Peter will stop at nothing to get his room back, scheming with friends to devise a series of pranks to drive him out. However, grandpa doesn't give up easily, and it turns into an all-out war between the two.
Critic Reviews for The War With Grandpa
Audience Reviews for The War With Grandpa
I have way too many thoughts on this movie. First, I kind of liked how it has absolutely zero shame in being an early aughts-like family film complete with a song that incorporates (part of) the title as sung by a teenage cast member trying to crossover from movies to music. Very Disney Channel of you, Laura Marano. Next, the script is admittedly pretty patchy, but the movie's heart is absolutely in the right place. Some of the gags are genuinely funny (believe it or not) and help build an actual relationship between a grandfather and grandson rather than said "war" being the only thing the two can talk about or have in common. People will give De Niro shit for bouncing between prestigious Scorsese pictures and presumable schlock like The War with Grandpa, but there's some unexpectedly heavy themes underscoring the silly premise here and while this family flick doesn't dig into the political and psychological ramifications of war it does at least acknowledge the metaphor as frequently as it reminds us this takes place in a Hallmark-esque reality, so it's something. Finally, some notes on the actors: there's a few frames here that confirm Uma Thurman could totally play The Bride again if Tarantino is serious about that follow-up following the daughter of Vivica A. Fox's character as she seeks her own revenge. Rob Riggle screaming because he saw his father-in-law's junk is never not funny. De Niro gives off serious Jack Byrnes vibes in a lot of this and I'm all for it. This film also features the likes of Christopher Walken, Cheech Marin, Jane Seymour, and the kid from David Lowery's Pete's Dragon and Todd Haynes' Wonderstruck, so say what you will, but they're all having a blast and the result is - unsurprisingly - pretty fun to watch as well.
Quotes
There are no approved quotes yet for this movie.