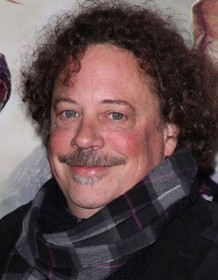 Tim Hill
Highest Rated: 68% The SpongeBob SquarePants Movie (2004)
Lowest Rated: 12% Garfield: A Tail of Two Kitties (2006)
Birthday: May 31, 1973
Birthplace: Minneapolis, Minnesota, USA
As the nephew of Academy Award-winning director George Roy Hill, one could argue writer-director Tim Hill has filmmaking in his blood. He carved out his own distinctive niche in animation during the mid-1990s as a writer and editor on the surreal Nickelodeon show "Rocko's Modern Life." Around this time, Hill earned his first directing credits on sketch comedy program "Exit 57," the first show starring and created by Stephen Colbert, Paul Dinello, and Amy Sedaris, who would reteam for the cult favorite "Strangers with Candy." He made his feature directorial debut with the 1999 family film "Muppets from Space," which garnered decent reviews but bombed in theaters. Luckily, that same year Hill began writing for a franchise that experienced unprecedented longevity and success: "SpongeBob SquarePants." Not only did he write more than 70 episodes of the Nickelodeon children's show over the course of ten-plus years, he also served as story editor for a handful of broadcasts between 2005 and 2007. In addition, he co-wrote the 2004 feature "The SpongeBob SquarePants Movie," which was a huge box office hit. During the mid-to-late '00s, Hill's directorial career experienced a rebirth thanks to several highly-profitable films combining animation and live action: comic strip adaptation "Garfield: A Tail of Two Kitties," the high-pitched family film "Alvin and the Chipmunks," and Easter Bunny comedy "Hop."
Photos
MUPPETS FROM SPACE, producer Brian Henson (left), director Tim Hill (right of center), on set, 1999. ©Columbia Pictures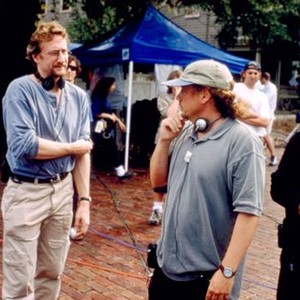 GARFIELD: A TALE OF TWO KITTIES, Director Tim Hill, on set, 2006, TM & Copyright (c) 20th Century Fox Film Corp. All rights reserved.