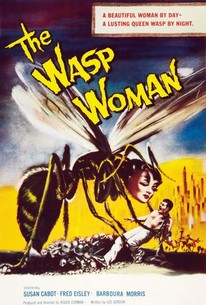 The Wasp Woman
1960, Sci-fi, 1h 6m
11 Reviews
1,000+ Ratings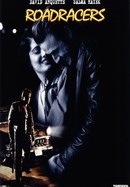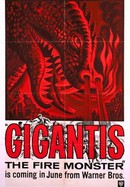 Gigantis, the Fire Monster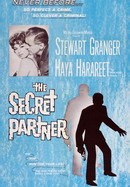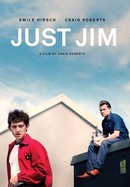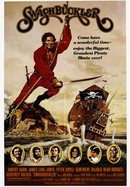 Where to watch
Subscription
Rent/buy
Rate And Review
Movie Info
A cosmetics queen is transformed into a murderous monster after she uses an insect chemical to preserve her beauty.
Audience Reviews for The Wasp Woman
A lonely scientist believes he may have discovered the fountain of youth. A vain cosmetic company owner says, "Forget the testing, let's try it out now!!!" In a Corman film the results are predictable, no? Slow moving, lethargic, snail-like pacing will leave you wishing Corman was attacked by wasps (which, btw, are never shown once in the film, but rather bees, go figure). Pass this stinker by.

Until she becomes part wasp (by putting on a cheap looking mask), it's rather good.

"Something's happening to me. I can't control it. I need honey" The day I watched my earlier reviewed film, "Queen of the Universe" on Turner Classics; their happened to be another film following that I thought would be equally hilarious to watch, I was mistaken. It's too bad Roger Corman's "The Wasp Woman", isn't as exciting as the poster displayed; sincerely, this seventy-three minute film is horrendously boring. I mean "Queen of the Universe" is horrible but at least there is some joy watching the unintentionally hilarious filmmaking. This film however, has no atmosphere, no potential playfulness, no anything. The overall experience of watching paint dry is probably more rewarding than this atrocious waste of time. With that being said, let's move on to the meat and potatoes. [IMG]http://img28.imageshack.us/img28/7600/thewaspwoman31.jpg[/IMG] Dr. Zinthrop, a kooky scientist, in charge of gathering wasps decides he's had enough of the usual and starts to acquire extract from the wasps for an anti-aging cure. He extracts royal jelly from a queen wasp, which is the key to his development of a rejuvenation formula. On the other side of the world, Janice Starlin (Susan Cabot, who actually gives a decent performance) is a former model/starlet that has created a cosmetics company based on her image. Her age is now affecting her sales. By some mystical chance, Zinthrop meets with Starling to develop a human version. Zinthrop decides to use Starlin as the test guinea pig. Despite warnings from Zinthrop that patience is of virtue, Starlin's tolerance with science wears thin; she decides to overdose on the test compound, with outrageous results. [IMG]http://img822.imageshack.us/img822/3064/thewaspwoman.jpg[/IMG] I wish I could tell you there is more, but sadly Corman packed the movie with as many items from an office-supply company catalog as possible; makes one wonder who funded the movie. The seventy-three long minutes loaded full of scenes of bureaucracy including office phone calls, business lunches, several board meetings, filing, paying invoices, office small talk, searching through drawers, searching for missing persons, driving around, sneaking around rooms, delivery of things, delegating tasks, and riding elevators. The scenery more than makes up for this by placing us in remote and exotic locations like a boardroom, an office and a room poorly made to look like a laboratory. In all honesty, there is a scene with Dr. Zinthrop walking around the woods, by himself, or the scene where we are driven around to crazy carnival music. Neither seems to have much relevance to the actual movie, however. And once we finally get to see the actual "Wasp Woman", (with ten minutes left) trust me, it's nothing remotely similar to the poster. [IMG]http://img685.imageshack.us/img685/4008/dmwq0kadw256mhynszpfhwz.jpg[/IMG] In the end, "The Wasp Woman" is outlandishly horrible and tedious; with a ridiculous plot, a cut-scene ending, and probably the most unconvincing wasp costume I've ever seen in my life. At least "Queen of the Universe" made me laugh; this nearly made my cry of pain. Avoid like you come across a wasp nest. [IMG]http://img32.imageshack.us/img32/878/screenshot20110418at336.png[/IMG] Story: D Acting: C- Direction: F Visuals: N/A Overall: D- 1/2 star out of 4 stars

Taking a break from the Christmas Movies as I await Blockbuster and Netflix to get off there butts and keep the movies coming via the mail. (Economy must be doing well as Netflix is raising there prices). Here we have the 1959 movie by Roger Corman. Its about a women who is head of a cosmetic company and she wants a new product which produces young looking skin, this part is played by Susan Cabot (This was her last movie until 1970 a 11 year gap.), what she finds is a crazy professor who takes the royal jelly from a wasp and thinks he has the product, but oh no something goes wrong as the royal jelly turns Susan into a wasp, Go figure, who would have know. A Black and White drive in Special still worth the watch and 3 1/2 stars.
See Details