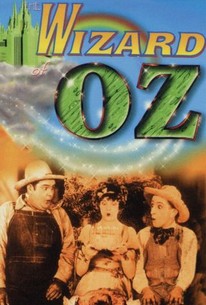 The Wizard of Oz
1925, Fantasy, 1h 10m
2 Reviews
50,000+ Ratings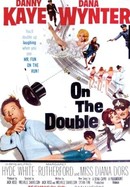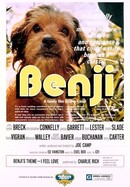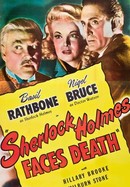 Sherlock Holmes Faces Death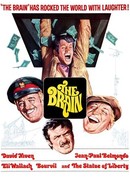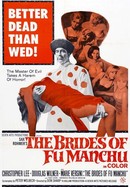 Where to watch
Rent/buy
Rent/buy
Rate And Review
Movie Info
Young Dorothy (Dorothy Dwan), a farm girl from Kansas, discovers that she's actually Princess Dorothea, the royal heir to a faraway kingdom called Oz. Suddenly, a powerful tornado whisks Dorothy, her uncle Henry (Frank Alexander) and three farmhands to the magical kingdom. There Dorothy is hailed as the queen of the land by all except authoritarian Prime Minister Kruel (Joseph Swickard), who casts a curse on Dorothy in an attempt maintain his dictatorial reign.
Audience Reviews for The Wizard of Oz
In a word, dreadful. Way too much slapstick that isnâ(TM)t funny, and way too much air time for Larry Semon, who plays the Scarecrow and also produced, directed, and wrote this mess. (Donâ(TM)t put much in to the credit to L. Frank Baum Jr., thatâ(TM)s the original authorâ(TM)s son who was probably more involved in the business aspects, and regardless, his father must have been rolling over in his grave.) Semon put his real-life fiancà (C) Dorothy Dwan in the role of an 18-year-old Dorothy, courted by two farmhands (himself and Oliver Hardy), but thereâ(TM)s nothing at all interesting in her surprisingly limited role. Aside from the long list of cool aspects of the 1939 film that are nowhere to be seen in any form here, this is a story that has no charm and often doesnâ(TM)t make a lot of sense. On top of it all, the cowardly lion is played by Spencer Bell, an African-American given the credit G. Howe Black (sound that out for an ugh), the farmhand name Snowball, and various stereotypes, e.g. simple and easily frightened. There is one nice stunt, a jump from the top of a farm silo shot in slower motion than normal, but that was about it for me. Very disappointing.

Even if it weren't dwarfed by the later Judy Garland classic, this "Wizard of Oz" would be a sad, pathetic film. Director/writer/co-star Larry Semon obviously shot for the moon with this expensive-looking silent, and if you're wondering if he got there, you've probably forgotten to ask yourself "Larry WHO?" This misguided version of the L. Frank Baum book wastes half of the film back in Kansas, mostly setting up a love triangle between innocent Dorothy and two farmhands (Semon and the pre-stardom Oliver Hardy). Dorothy doesn't know she's the exiled queen of Oz, but when she turns 18, she and her loved ones discover the truth and are storm-whisked back to her homeland. There is no real magic in this Oz -- no witches, only an evil ruler -- and the iconic Scarecrow, Tin Man and Lion roles are awkwardly filled by Semon, Hardy and a forgotten black actor wearing disguises to avoid capture. The latter man (using the pseudonym "G. Howe Black") is especially problematic, as his racist part requires him to munch watermelon and abundantly mug in stereotypical, bug-eyed fashion ("cowardly," indeed). Logical holes are everywhere (for one, why does Dorothy's uncle enter as an abusive ogre and then abruptly turn into a good guy?) and laughs are woefully absent except during a late sequence where humans and shipping crates form a slapstick take on "the shell game." A few bits of crude animation offer some intrigue, but it's not enough. The ending is a throwaway, almost as if Semon abruptly ran out of money. He probably did.

...So the duck steals the farmhand's lollipop and then goes through a fence. When the farmhand goes to get his lollipop back, the duck sticks his head through a hole in the fence and spits milk at him. The farmhand then pines away for Dorothy while sniffing some flowers that apparently contain a bee which chases him around the farm for awhile. No, this doesn't sound like the Wizard of Oz we know and love. It's actually more a series of gags set up to feature star and director, comedian Larry Semon, who apparently was almost as famous as Charlie Chaplin in his day. The film is also notable for having Oliver Hardy as the tin woodsman. Well, not really a tin woodsman, I'm not sure what he's supposed to be. Dorothy is actually the princess of Oz and she has been hidden away in Kansas with her "aunt" Em (who's not really her aunt at all). When some Oz-onians come for her one day in their bi-plane (yeah, Oz has it's own airforce), she and all her foster family are accidentally knocked over to Oz. All the handymen disguise themselves as their alter ego characters, and then there's some vague intrigue about how some of her Kansas family side with the evil Minister Kruel (and Lady Vishuss) and others side with the wonderful Prince Kynd. As I said before, the movie is little more than a self aggrandizing venture for this Larry Semon guy, who was at one time almost as big as Chaplin. Although I will say this, I might not have given the movie a fair chance, as I was so heavily distracted by Semon's gigantic beak. The man had an enormous nose.

A tremendously bad version of the Wizard of Oz. It got so boring that I could just barely stand it.
See Details