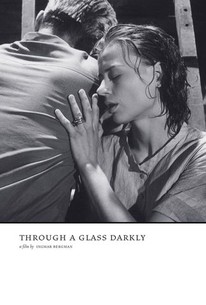 Through a Glass Darkly
1961, Drama, 1h 31m
28 Reviews
5,000+ Ratings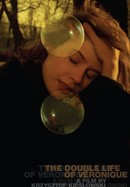 The Double Life of Veronique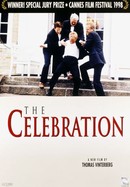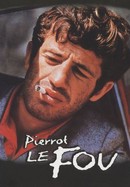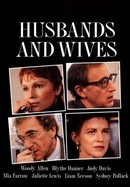 Where to watch
Rent/buy
Subscription
Rent/buy
Rate And Review
Through a Glass Darkly Photos
Movie Info
Karin (Harriet Andersson) hopes to recover from her recent stay at a mental hospital by spending the summer at her family's cottage on a tiny island. Her husband, Martin (Max von Sydow), cares for her but is frustrated by her physical withdrawal. Her younger bother, Minus (Lars Passgård), is confused by Karin's vulnerability and his own budding sexuality. Their father, David (Gunnar Björnstrand), cannot overcome his haughty remoteness. Beset by visions, Karin descends further into madness.
Genre: Drama

Original Language: Swedish

Director: Ingmar Bergman

Producer: Allan Ekelund

Writer: Ingmar Bergman

Release Date (Theaters): original

Release Date (Streaming):

Runtime:

Distributor: Janus Films, Criterion Collection

Production Co: Svensk Filmindustri (SF) AB

Sound Mix: Mono
News & Interviews for Through a Glass Darkly
Audience Reviews for Through a Glass Darkly
Harriett Andersson really shows her range as an actress in this film from Director Ingmar Bergman, playing a young woman recently released from a mental institution, and suffering from schizophrenia. She seems so natural and effortless as she toys with her younger brother (Lars Passgård), poignant as she rues what she's done to her husband (Max von Sydow), and explosive in front of him and her father (Gunnar Björnstrand) as she breaks down. It's a fantastic performance. Those are the only four actors in the film, which is stark and minimalistic, set on an island vacation home and taking place over a single day. It's a quiet, thoughtful movie, where each scene and each shot seem like a work of art. There are frustrations all around: Björnstrand is an author who struggles to the point of despair with writing something that is good artistically, and also with ensuring he spends enough time with his family, unfortunately erring too much on the side of his writing instead. Passgård feels this acutely, yearning for his father's attention, and also having difficulty with his emerging sexual desires. von Sydow has the frustration of losing his partner, as her sanity and her affection have faded, and he knows he is powerless to help against a condition which will never improve. He continues to love her anyway. The main axes of the movie have Andersson (schizophrenic) inflicting pain on von Sydow (her husband); Björnstrand (callous and selfish) inflicting pain on Passgård (his son). It's telling that Andersson has her breaks with reality in a dilapidated old room, and then later in a ship that's wrecked along the shore as water pours in. There is a sexual element here: she denies her husband, and later suggests that this is because she must choose "one side or the other", seeming to have opted for the crazy and unreal side of her psyche, having some sort of sexual encounter in her mind in the room before he wakes up, later seducing her brother, and finally sees God as a spider intent on penetrating her. Amidst of their frustrations, the characters struggle to find meaning. As with other Bergman movies, the deeper questions about life and God are present. It's amazing that he packs this all into such a tight and lean story, with four characters over a single day. He makes use of reflections and light more effectively than anyone - watch for this throughout the movie. The opening and ending scenes are especially meaningful in light of its themes - inner reflection on one's demons, what the people around us mean to us, and whether God exists. There is no easy answer to that last one. von Sydow is cynical and Andersson has a sort of mystical faith until it's disillusioned by the spider imagery. In a beautiful scene at the end, however, Björnstrand says it may exist in the love people show for one another. At the very least, he knows that love exists, and that it helps us in our difficult, meaningless lives. Through all the darkness and difficulty, and though we cannot perceive meaning, looking as we do, "through the glass darkly", there is hope in love. Great film.

I think this film is slightly better than The Silence from the faith trilogy, but I compare it to films like Cries & Whispers or Wild Strawberries, and the emotional impact of the film doesn't even compare. The situation is obviously tragic, but as far as character empathy to most I felt was pity towards the father. The acting was overall decent except for Lars Passgard who wasn't all too convincing and had an annoying whiny character. The cinematography is stunning, and it's masterfully directed but it left craving a more powerful Bergman, might just finish the trilogy off tonight with Winter Light

Ingmar Bergman, bar none one of the best filmmakers who have ever lived, has just proved here in "Through a Glass Darkly" that one does not need a complex set-up to convey something powerfully meditative. Merely utilizing the sterile landscapes of the island of Faro in Sweden, he, with the aid of the more than able hands of legendary cinematographer and frequent collaborator Sven Nykvist, has made a film that deeply questions religion yet also explores the painful beauty (yes, you read that right) of insanity. If John Cassavetes' 1974 film "A Woman Under the Influence" has presented insanity as something akin to a suburban necessity by showing how it can keep a family together in the most trying of times, "Through a Glass Darkly" depicts it as something that seems to border on the artistic. Bergman, by equal amounts probing and observant in his approach, portrays insanity not as a terrible mental disease but as a symphonic descent into the unknown. This, I think, is the only film that I have seen concerning mental illness in which I do not really pity the character's psychological condition but instead, in a strangely perverse way, envies it. What is she seeing that we don't? The film, a true landmark in simple yet reflective storytelling, is about a small family living on a quiet island and how their lives and own states of mind are being drastically affected by the only woman in the family's troubling mental health. Her name is Karin (Harriet Andersson), daughter to Martin (Gunnar Björnstrand), sister to Minus (Lars Passgård) and wife to Martin (Max Von Sydow). At times a seemingly naïve lass but more often a behaviorally mercurial woman who, as if summoned by a mysterious voice, waits so eagerly for the arrival of what he thinks is 'God' himself, her unpredictability causes general alarm to the family members. What is it that she is waiting for that they are all oblivious about? Through this simple dichotomy of insanity and the otherwise, Bergman is able to construct, in true auteur fashion, a philosophical statement about both the futility of religion and the intrinsic role of love in human existence. "Through a Glass Darkly", though not necessarily a film that's conspicuous in its optimism, still offers a subtly positive outlook. Despite of the film's increasingly despairing situation as Karin careens into psychological oblivion and as she finally finds out the true, beastly nature of the 'God' whose arrival she so patiently awaits, "Through a Glass Darkly" was still able to find light by utilizing some logical fallacies that solidifies Bergman's faith in human faith itself. There's this scene in the end where Minus and his father David, while contemplating Karin's fate, unexpectedly swerves into a melancholic conversation about the true connection between 'God' and 'love'. David, the classic image of a jaded yet hopeful human being, blurts out his belief that God and love is the same thing, and being equipped with that comforting idea makes him feel less empty inside. But with that, Minus, on the other hand the classic image of a naïvely confused young man, asks his father back that if God is love, then Karin, his mentally unstable sister, is surrounded by God because they all love her so much. With that thought, Minus then asks his father: "Can that help her?" (pertaining to Karin's condition) Bergman, at that moment the classic representation of an artist questioning the extent of God's power, initially may have intended to leave some of the film's doors relatively open. It could have ended right at that very moment but Bergman, immediately shifting gears from skepticism to enlightened assurance, made the father answer his son with the line "I believe so". With that dialogue, Bergman seems to put his own way of religious thinking in perspective. Not that sure, not that certain, but definitely adhering to some kind of light and hope, that line highlights what "Through a Glass Darkly", at least for me, is all about. Despite of Karin's description of the 'God' that she has seen as something akin to a monstrous spider, David, with his final answer to Minus' inquiry about the whole 'God is love' thing, is a testament of faith, however futile, amid weighing questions. "Through a Glass Darkly", religious-wise, is a film that raises doubts yet also enlightens. Only a few filmmakers can do that. Well, maybe only Ingmar Bergman can.

Some interesting themes in the first entry of Bergman's so called 'Trilogy of Faith.' Gunnar Bjorstrand is always good.
See Details