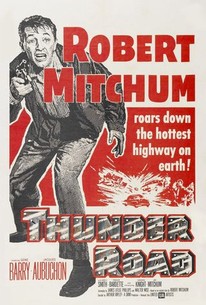 Thunder Road
1958, Adventure/Drama, 1h 32m
10 Reviews
1,000+ Ratings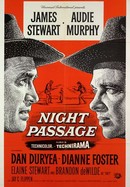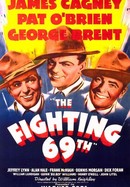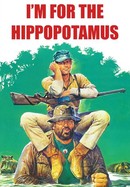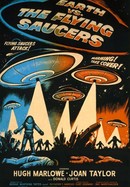 Earth vs. the Flying Saucers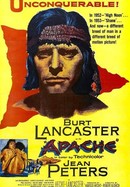 Where to watch
Subscription
Rate And Review
Movie Info
Unrepentant Tennessee moonshine runner Luke Doolin (Robert Mitchum) makes dangerous high-speed deliveries for his liquor-producing father, Vernon (Trevor Bardette), but won't let his younger brother Robin (James Mitchum) join the family business. Under pressure from both out-of-town gangster Kogan (Jacques Aubuchon), who wants a piece of the local action, and Treasury agent Barrett (Gene Barry), who wants to destroy the moonshine business, Luke fights for his fast-fading way of life.
Audience Reviews for Thunder Road
Hey, what's up with James Bond being a criminal and, for that matter, an American? Oh wait, that's "Thunderball"; I get these two film mixed up, though "Thunderball" has aged a little more gracefully, seeing as how it was intentionally silly. No, this film isn't so much cheesy, like I expected it to be, but just more along the lines of boring, yet at least it's not as cheesy certain parts in "The Night of the Hunter", let alone as cheesy as this film's theme song sounds nowadays. I actually like the song just fine, but 55 years later, "The Ballad of Thunder Road" is starting to sound about as cheesy as Bruce Sprinsteen's "Thunder Road", and I know that when you say, "about as" when negatively comparing something, it doesn't quite sound as bad, but come on, this is Bruce Springsteen we're talking about, so you know that thing's corny, and yet, not quite as cheesy as some of his other songs. Well, at least this film's theme song has better lyrics, because if there's nothing else you can say about '50s ballads about a crime being committed and the Devil being somewhere in the works, then it's that they were all pretty much the same song, yet next to that, you can say that they did have some pretty good lyrics. The writing in the theme song is certainly better than the writing in the actual film. Okay, now, this film isn't at all that bad, ultimately being a fairly enjoyable picture, yet it is still decidedly a bit of a mess, so much so that annoyingly nostalgiac critics don't love it, even though it's, like, 79 years old, and that should tell you just how messy this film is. The film is a product of passion, and that is perhaps a little too palpable, as the film feels rather self-indulgent, not in that it feels overbearingly arrogant, but in that the inspiration behind the story is greater than the very execution of that story. Well, either that's reason why the resonance in the film is borderline bone-dry, or because Robert Mitchum could have picked a better director than Arthur Ripley. Now, it's not that Ripley is bad, yet he is decidedly underwhelming in his telling of this story, dragging it down with limited exposition and plenty of dryness, making for a film that's, at times, rather dull and often completely disengaging. The film just doesn't do enough to grip you, as far as the direction is concerned, through long periods of time, yet that's not to say that the script is clean of its own sins, as it will, as I said, often lapse in exposition, with the occasional descent into conceptual style over substance broadening the emotional distance within this film. To make matters worse, the story structure is just simply unkempt, with repetition breaking up hurrying in the story, until the final product comes out with only so much kick to it. The film is not bad, nor even mediocre, yet it is an ultimately fault in ambition, boasting sloppy structure and execution within the story to where it's ultimately rendered not all that memorable. However, note that I said that the film, while faulty as all get-out, remains not mediocre, for the film, with all of its faults in ambition, still wins you over by the end. While betrayed by a spotty structure and execution, the concepts behind the film are fairly interesting, and enough to earn a degree of investment. This is helped by quite a few nifty set pieces and bits of relative-to-the-time decent cinematography, either of which are terribly upstanding, yet still have enough juice in them to keep the film from completely running dry. Outside of that, as well as the giggles from thinking about how this film features Robert Mitchum's son playing his brother, what really keeps you going with the film is simply the charm in its ambition. That is obviously not enough to carry this film past simply average, yet at the same time, the charm is among the biggest things keeping this film afloat, as it does earn attention more than the faulty direction loses it, leaving you to absorb enough of the story to be able to stick with it. The performers certainly help in getting you to stick with the characters, or at least one certain performer manages to pull that off, seeing as how most people in the film are simply just fine, with the occasional person falling about as limp as your attention towards this film here and there, particularly Mitchum's wooden, expressionless brother-son. Anyways, it shouldn't be too hard to figure out just who is the real spotlight-owner, as he himself pretty much built the spotlight. This was a dream project of producer, story writer, theme song artist and lead actor Robert Mitchum's, and while his dreams go hurt by the executions through third-parties, no one is holding Mitchum back when it comes to acting, for although he's nowhere close to being given enough material to really knock you out of the park, he's still as charismatic as always, doing a fine job of bringing the Lucas Doolin character to life and to the point of helping you stay with this film and ultimately find genuine enjoyment. At the end of the road, you're, well, not having the easiest time looking back, as the film is rendered rather forgettable, being plagued by a bone-dry atmosphere to exacerbate the lack of kick within the messily structured story, thus leaving the film often distant in emotional resonance, yet with the story having enough juice in it, made all the sweeter by some nifty stylistic choices, a charismatic performance by Robert Mitchum and a general charm in ambition, "Thunder Road" ultimately carries on as an enjoyable effort, let down in some areas though, it may be. 2.5/5 - Fair

Decent if unremarkable drama of a moonshiner and the feds who are trying to shut him down. A real study in star power with Robert Mitchum commanding the screen with seemingly little effort. An interesting contrast can be made between him and his son James, making his screen debut here, their appearance is so similar that you would think their performances would have a hint of the same similarity. The senior Mitchum owns the screen with an easy charm and magnetism while the young Mitchum is stiff with a vacant stare. Keely Smith contributes a couple of terrific numbers sung in her unique style but she also comes across as uncomfortable and mechanical in any scene which doesn't require her to sing. A huge drive-in hit in its day, it's easy to see why since it has a very laid back, low budget feel.

I know this has become a pseudo-cult classic but there are really only three reasons you'd want to watch this film: 1)You're a fan of catchy theme songs. 2)You're a fan of Robert Mitchum. 3)You're a fan of incredibly bad acting (i.e. Robert's son James)

Now an official "cult-classic". Be on the lookout for some really bad acting from Robert Mitchum's look-a-like son James.
See Details