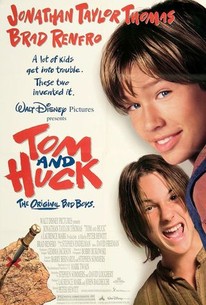 Tom and Huck
1995, Kids & family/Adventure, 1h 32m
8 Reviews
25,000+ Ratings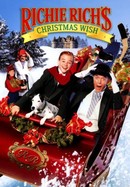 Richie Rich's Christmas Wish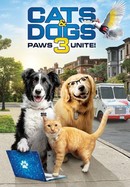 Cats & Dogs 3: Paws Unite!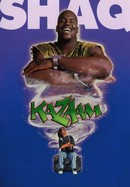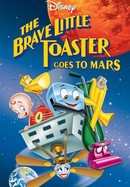 The Brave Little Toaster Goes to Mars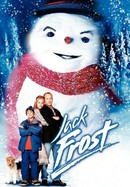 Where to watch
Rent/buy
Subscription
Rent/buy
Rate And Review
Movie Info
Sneaking around the cemetery late at night, mischievous pals Tom Sawyer (Jonathan Taylor Thomas) and Huckleberry Finn (Brad Renfro) secretly view local bully Injun Joe (Eric Schweig) murdering the town's undertaker with his knife. The frightened friends swear never to speak to anyone about what they saw, but, when Tom learns that harmless town drunk Muff Potter (Michael McShane) has been charged with the murder, his conscience forces him to intervene and clear Potter's name.
Audience Reviews for Tom and Huck
Tom and Huck is an awful adaption of Mark Twain's adventure Tom Sawyer. Disney has a knack for creating adaptations of classic stories that are just dreadful to watch. Tom and Huck is such a film. Tom and Huck is a failed attempt at crafting an effective family oriented comedy, and there's really nothing memorable about the film. The film is really a mess from start to finish. The performances are lazy, and unimpressive, and there's nothing going on, on-screen to really grab your attention. The directing and plot is poor, and overall this is yet another Disney film that fails to deliver a memorable good time. I hated this film, and thought it was a waste of time. I think that Disney really missed the mark with this film, and they could've done so much better than this film. Instead, the film is a total misfire, and is a waste of time. Don't go watching this film expecting something great, because you won't find it here. This was horrible. Director Peter Hewitt fails here, and he shows he's a poor director. Tom and Huck please a very young audience, but this won't appeal to an entire family. The film forgettable, and is pointless overall. If you want a good family comedy, skip this one. There's nothing good about this film, and the film really misses the mark at delivering a great time. The acting, plot and directing combine to create an awful film that really isn't worth your time.

Disney brings us the story of Tom Sawyer starring the cutie of the 90s, Johnathan Taylor Thomas. This used to be on TV a lot. It's a TV movie, so it's not that good, but it's not bad. The basic story is still kinda there anyway.

I really like this version of Tom Sawyer, it's actually the best adaption out there. While it's not word for word like the book, it captures the novel perfectly. All the characters were great and the story is just too much fun. I love Injen Joe, villains don't get much more evil than that. Also, JTT and Brad Renfro are perfect together and really got that relationship down. Some nice visuals and an above average approach to a family movie.

the book was hardcore.. but this discrase of American classis is the most crap anyone has ever turned into a movie.
See Details