What to know
critics consensus
It isn't the worst of the long-squabbling duo's feature-length adventures, but Tom & Jerry is disappointingly short on the anarchic spirit of their classic shorts. Read critic reviews
audience says
This updated take on the classic cartoon characters is good fun for kids -- in fact, the main thing it's missing is some more Tom and Jerry. Read audience reviews
You might also like
Dragon Ball Z: Battle of Gods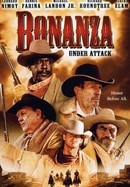 Where to watch
In Theaters
Rent/buy from $3.99
Rent/buy from $3.99
Subscription
Rent/buy from $3.99
Rate And Review
Movie Info
A legendary rivalry reemerges when Jerry moves into New York City's finest hotel on the eve of the wedding of the century, forcing the desperate event planner to hire Tom to get rid of him. As mayhem ensues, the escalating cat-and-mouse battle soon threatens to destroy her career, the wedding, and possibly the hotel itself.
Audience Reviews for Tom & Jerry
I'll preface this review first by saying that I've seen episodes of Tom & Jerry as a child, but it wasn't something I loved or watched religiously. For that reason alone, I wasn't all that excited for this film to begin with. I was curious enough because I quite enjoy when creators choose to use very cartoonish-looking animals in films. Sometimes CGI animals interacting with people doesn't mesh well, so when it's done in a style such as this, it feels more forgivable. With all of that said, even though this film is absolutely targeted at children, the jokes are still dated and there's not much for other audiences to enjoy either. It's not a terrible film, but here's why 2021's rendition of Tom & Jerry can easily be skipped.  The premise here is very paint-by-numbers. Both Tom and Jerry need to leave their homes. They both end up at a hotel where they feel they can make new lives for themselves. With a new hire at the hotel in Kayla and a royal wedding about to take place in the lobby, this puts their chances of living here in jeopardy. Tasked with exterminating Jerry as a mouse is a threat to the hotel, Kayla makes it her mission to outdo herself. She hires Tom as her sidekick and chaos ensues. This premise, along with how the overall film plays out, had me rolling my eyes, but there are some redeeming qualities to it. As I said, I'm a sucker for the way this kind of animation blends with live-action elements and they definitely made that aspect enjoyable again here. On top of that, there are several moments where the classic slapstick humour is hit out of the park, but that also had me wishing the entire film had been that way. Like many other films of its kind, the story is very bogged down with the human characters when the focus clearly should have been on Tom and Jerry. Yes, there are some big highlight moments with them, but it wasn't enough, given the title of the film. As much as I would like to rip apart the human characters as well, they also have their moments.  Kayla, played enjoyably by Chloe Grace Moretz, isn't given a lot to do, but her quirky performances suited the film well. As always, I have to say my favourite performance in the film came from Michael Pena. I seriously can't get enough of how well his expressions suit this type of comedy. Whether it's the way he says certain lines or simply reacts to certain scenarios, I laughed on multiple occasions when he was on-screen. The entire cast is fun to watch here, but there's really not much else to the movie overall.  In the end, Tom & Jerry should have been solely about these two titular characters, but the film is bogged down by too many things to do with hotels and weddings. The storyline is just something that's easily written so that kids can enjoy the slapstick-nature of it all, which is completely fine, but it just doesn't make it stand out from every other film like this. Tim Story has been a director that has always shown potential to me, as I enjoyed his Fantastic Four films and even Barbershop, but he never seems to choose projects that will bring out those true talents. Tom & Jerry is a fun watch at times, but the overall premise just sort of deflates the fun scenes sprinkled throughout. Young kids will probably get a kick out of this film, but that's the demographic anyway, so for that reason, I guess it accomplished its goal.