What to know
critics consensus
Tragedy Girls injects familiar teen tropes with just enough up-to-the-minute commentary -- and pitch-black humor -- to work as an irreverently entertaining diversion. Read critic reviews
You might also like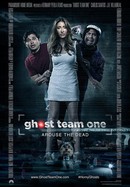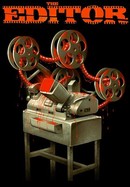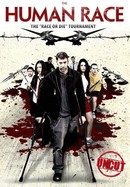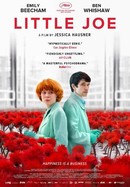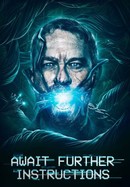 Await Further Instructions
Where to watch
Rent/buy from $2.99
Rent/buy from $1.99
Rent/buy from $3.99
Rate And Review
Movie Info
Teenage crime reporters Sadie and McKayla are hot on the trail of a crazed serial killer. After capturing the maniac and holding him hostage, they soon realize that the best way to boost their social media stardom is to commit the murders themselves.
Audience Reviews for Tragedy Girls
Tragedy Girls is a very interesting horror film as its two protagonists (antagonists?) are probably two of the most relateable serial killers in film history and whilst their cattish on screen behaviour is fluid in the vein of comedy, their unrelenting hunger for recognition and the lengths they'd go to achieve fame, whilst updating their Instagram and blogging about their exploits is actually cleverly terrifying. It's a horror on all parts but definitely has a good amount of black comedy which is bolstered by the performances of the two leads who give brilliant comic performances from the get go, particularly Alexandra Shipp. The zany horror and social media tagline was just about to run it's course, however Tragedy Girls has definitely ensured that this won't happen for quite a while.

I wanted to enjoy Tragedy Girls. I really did. There's a good starting point with a story about two self-involved teenagers who turn to murder to raise their social media profiles. I like the lead actresses, Alexandra Shipp and Deadpool's Brianna Hildebrand, and the film has a quirky sense of style by co-writer/director Tyler MacIntyre. The opening is even great where Hildebrand purposely lures a lover to his sacrificial death in order to trap a familiar slasher film-styled villain. Where it all goes wrong is that Tragedy Girls doesn't have enough substance or commentary to outweigh its arch nihilism. The message is very flimsy (millennials are shallow, social media is harmful) and the film wants you to revel in the girls' violent, gory murders but also be repelled by them. It's a sisterhood of slaying. There are some interesting story ideas that don't feel better attended. The girls are clumsy at their murders and luck into some absurd Final Destination-worthy kills, but the film doesn't embrace this concept and makes them untouchable. They kidnap a local serial killer in the opening and demand he train them, but the guy refuses and is shoved to the side for almost the entire movie, stranding another interesting possibility. The high school characters are thinly designed and unworthy of their demises, though that's also the point. Tragedy Girls doesn't earn its candy-colored nihilism. It ultimately left a bad taste in my mouth and I found it off-putting and empty. It thumbs its nose with prickly devil-may-care attitude but without anything to really say. Nate's Grade: C-

I was very excited to see Brianna Hildebrand and Alexandra Shipp in a female-led horror movie after their run in their respective X-Men movies. Unfortunately, Tragedy Girls didn't resonate with me. Maybe it's just because I'm too old (though probably not seeing as I'm between the ages of the two leads), maybe it's the movie's fault, maybe it's mine, but either way, I can't come away from Tragedy Girls with a recommendation.