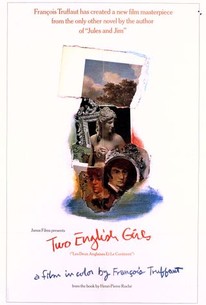 Two English Girls
1971, Drama/Romance, 2h 12m
17 Reviews
1,000+ Ratings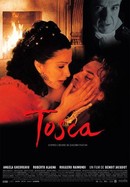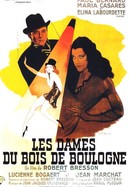 Les Dames du Bois de Boulogne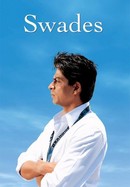 Where to watch
Subscription
Rate And Review
Movie Info
This French film chronicles a decades-long love triangle between Claude (Jean-Pierre Léaud), an art critic, and sisters Ann (Kika Markham) and Muriel (Stacey Tendeter). Claude initially intends to marry Muriel, but after a lengthy separation, he decides to call off the wedding. Ann then visits Claude in Paris to champion her heartbroken sister. Instead, Ann falls for Claude. Over the intervening years, Claude's preference shifts as the three remain embroiled in a complicated relationship.
Audience Reviews for Two English Girls
"Two English Girls" has obvious ties with "Jules and Jim," the well-known classic which preceded it by nine years. Both are directed by Francois Truffaut. Both are adapted from novels by Henri-Pierre Roche. And both concern love triangles (two women and a man in one, two men and a woman in the other). But "Jules and Jim" was contemporary, while "Two English Girls" is set in the early 1900s. Claude (Jean-Pierre Leaud, inevitably) becomes friends with an Englishwoman named Anne (Kika Markham), and is invited to stay at her family's mansion. There, she introduces him to her younger, redheaded sister Muriel (Stacey Tendeter). Anne is warm and open, while Muriel is serious and religious. Muriel also has a recurring problem with sensitive eyes, which never quite becomes the crucial plot point that we anticipate. This does give her an excuse to wear tinted little sunglasses that give her a modern, Bohemian flair -- not a bad marketing move for the year 1971. The three become close friends. Anne initially tries to play matchmaker for Muriel and Claude, but both sisters end up falling for him. Time passes, and feelings swish back and forth between the trio. Claude eventually has an affair with Anne in Paris, but the bond between him and Muriel always seems deeper. There is little rivalry between the sisters -- just a sense of them wanting to politely avoid hurting each other. But Anne continually tortures herself with repression and self-denial. None of the characters are particularly likable, and It's clear that their story must end sadly. "Two English Girls" is a beautiful, languid film which stretches to 124 minutes without caring much whether every scene moves the plot forward. This is not an unpleasant tactic, however, and it only makes the story flow more naturally. Granted, the refined atmosphere is somewhat prissy -- the most intense feelings are communicated with letters rather than face-to-face confrontations -- but some late, passionate sex helps roughen up the tone. Another deviance occurs around the 90-minute mark, when Muriel makes an extended confession about masturbation that, for better or worse, seems wildly out of place. It's hard to even watch with a straight face -- especially given that Tendeter is not much of an actress. Truffaut's delicate touch stays out of the story's way, except for one odd move: his frequent use of iris shots to conclude scenes. It's a rather unsubtle way to emphasize the nostalgic setting, and I wish he had made a less jarring choice. But "Two English Girls" is among his best films, all the same.

The director's cut is one of Truffaut's best. A masterpiece and one of my favorite films.

Lots for Truffaut fans to appreciate. All of the director's obsessions are in play.
See Details