Under the Shadow
2016, Mystery & thriller/Horror, 1h 24m
93 Reviews
2,500+ Ratings
What to know
critics consensus
Under the Shadow deftly blends seemingly disparate genres to deliver an effective chiller with timely themes and thought-provoking social subtext. Read critic reviews
You might also like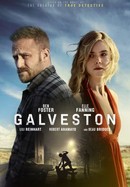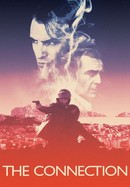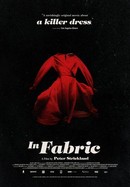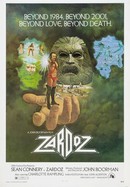 Where to watch
Rent/buy from $2.99
Subscription
Rent/buy from $6.99
Rent/buy from $4.99
Rate And Review
Movie Info
After Shideh's building is hit by a missile during the Iran-Iraq War, a superstitious neighbor suggests that the missile was cursed and might be carrying malevolent Middle-Eastern spirits. She becomes convinced a supernatural force within the building is attempting to possess her daughter Dorsa, and she has no choice but to confront these forces if she is to save her daughter and herself.
Audience Reviews for Under the Shadow
An intelligent and scary horror film that makes a more than welcome commentary on the horrors of war and gender oppression in Iran, using a lot of symbolism and keeping us in an increasing state of anxiety as it moves in a deliberate, slow-burning pace towards a terrifying climax.

When I think of this moie, I'm reminded of Baskin, a Turkish horror movie. The movies are obviously completely different in terms of its themes and its visual style. What I mean by that is just seeing horror movies from countries that, realistically speaking, aren't actually known for their horror films. Maybe I've been completely ignorant, but I haven't seen many Iranian horror movies, though I obviously know of A Girl Who Walks Home Alone at Night, which I haven't seen yet. I've always found it interesting to see how horror is done in countries that practice a religion as conservative as the Muslim religion. I find that perspective to be one of the more fascinating things about this movie. While this movie has some themes that would fall in line with the religion that is practiced in Iran, it's far more about the Iran-Iraq war that took place during the 80s. The film's events are set against that backdrop as the war was at its height when the film is set. Iraq is dropping bombs in Tehran, where the movie is set. The film, while certainly reminding me of Baskin due to the fact that its home country isn't known for being a hotspot for horror, reminds me more of The Babadook. The film shares similar themes of a mother protecting their child from an unseen figure whose presence is felt from the beginning of the story. The similarities don't stop there, as The Babadook was unclear as to whether its monster was an actual being or just a product of stress that is felt by the mother. This film also has some of that, as you're never quite sure if the figure both Shideh and Dorsa claim to see is real or just a product of kids' stories, in the case of Dorsa, or, in the case of Shideh, the stress of having to deal with many things at once, from her husband being deployed to war, to being denied re-entry to university, to dealing with the actual threat of bombing, etc. And the movie plays with that in really interesting ways. The 'presence', as it were, starts being felt after a bomb is dropped on their building, that doesn't explode, and Dorsa's favorite doll disappears. Once this happens, stranger events start happening. Dorsa gets a fever she can never quite kick, Shideh's starts hearing voices and noises after dark, she's having nightmares, she sees figures standing in her hallway before quickly disappearing. Everything in the movie serves that one goal of putting so much Shideh under so much duress that you're never quite sure if she really is seeing what she's seeing or if it's all just in her mind. That might sound like a cliched way to tell this story, and it is, but I still felt that it was well-told in this context, particularly with the backdrop of the war. This might not be a fair comparison, but I feel that the Babadook handles its own monster in a cleverer way, as they find a way to tie to something in the main character's past that makes you question what was going on on a deeper level. This movie has some of that, but it never goes beyond 'just she imagined it'. At least the Babadook uses it as a metaphor for grief and loss and how that might manifest itself in that context. I don't think this movie does as good a job with that, but I'm not complaining, I still felt it was a really smart and well-written movie with a number of good scares. Some of them definitely are jump scares, but I think the movie builds such a creepy atmosphere that's rife with tension, both from the war and from the stories of the Djinn that are told, that the jump scares actually work here. Narges Rashidi, who portrays Shideh, does a phenomenal job here and the movie really does get its mileage from her performance. She does a great job at selling the fact that, really, as much as she would not like to admit it, her world is pretty much caving in around her. Which is why it's easy to believe that she's under so much stress that she might even, unknowingly, have created this so-called Djinn that her daughter has been afraid of ever since the missile hit. I do think that, as far as traditional horror is concerned, this might not be the type of movie that a more casual audience would get into, it's just not paced that way. It's a slow-burner, but it's a slow-burner that more than pays off if you've got the patience for it. I do think that it falls short of great, but it's still a really damn good movie that I would easily recommend. It's on Netflix, so you know what to do.

Beautifully shot horror set during a time of conflict, that shares ideas with Pan's Labyrinth but conveyed with a realist touch. The sense if location is very strong and the two lead actors are fantastic, and the scares are mostly earned rather than brig the cheap shock variety (though there are a couple of those too).