Wait 'Till You're Older
(2005)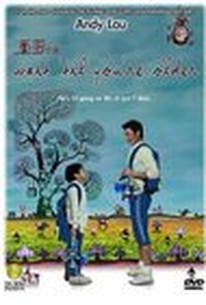 AUDIENCE SCORE
Critic Consensus: No consensus yet.
Wait 'Till You're Older Photos
Movie Info
Wait Til You're Older concerns a twelve year old boy having a difficult time in his life. The boy has a severely strained relationship with his father, who he suspects might have had something to do with mother's death. The boy has a rich and detailed fantasy life in which he imagines himself as an adult. One day he meets a scientist who provides a secret elixir that grants the boy's wish. The catch is that he grows ten years every day. The grown boy learns important lessons about life during his time as an adult.
Critic Reviews for Wait 'Till You're Older
There are no critic reviews yet for Wait 'Till You're Older. Keep checking Rotten Tomatoes for updates!
Audience Reviews for Wait 'Till You're Older
I didn't really like this movie. Though the main character has a good arc and he certainly matures a lot from the beginning, I wasn't all that entertained by the movie. It has identity issues and it's way too manipulative. The dramatic aspects of the movie are just terrible. They'll have an actor crying his guts out and then on top of that, they play the sad music score extra loud to make sure that they want you to feel sad. It's just terrible, it's grabbing at straws to manipulate you and it just doesn't work. At least for me. I never had any real connection to any of the characters. It also tries to be way too whimsical and cutesy for my tastes. One good thing about the movie is that it's unlike Hollywood, in that he never finds a quick and convenient way to turn back into a child, so the end is really far more effective than it probably would have been otherwise. And Andy Lau is charming in his role. If it weren't for him, I'd probably have given this a lower rating. It's not a terrible movie, it's just terribly below average
Jesse Ortega
Super Reviewer
Wait 'Till You're Older Quotes
There are no approved quotes yet for this movie.