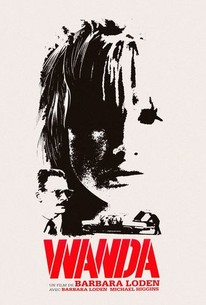 Wanda
1970, Drama, 1h 45m
38 Reviews
500+ Ratings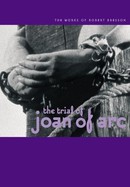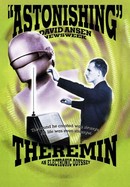 Theremin: An Electronic Odyssey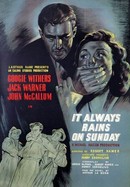 It Always Rains on Sunday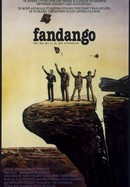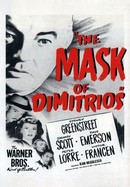 Where to watch
Subscription
Rent/buy
Rate And Review
Movie Info
Wanda (Barbara Loden) is a wanderer in a dreary Rust Belt town, drifting from bars to motels, jobs to jobs and men to men. She's directionless and futureless, an aging beauty seen by men as usable and disposable. She hands over custody of her children because she knows they're better with their father. She eventually tags along with Norman Dennis (Michael Higgins), a petty criminal on the run. He's desperate, disreputable and abusive, but Wanda, meekly accepting her fate, still sleeps with him.
Rating: PG

Genre: Drama

Original Language: English

Director: Barbara Loden

Producer: Harry Shuster

Release Date (Theaters): original

Release Date (Streaming):

Box Office (Gross USA): $51.7K

Runtime:

Production Co: Foundation for Filmakers
News & Interviews for Wanda
Audience Reviews for Wanda
I want to begin this review by saying I did not watch Wanda on my own free will; it was screened in my film class at school. Had I not been told about it by my professor, I would have never heard of this. Wanda is perhaps the most no-name film I've ever seen; equipped with a tiny budget and bad actors, it makes a lot of sense as to why this film made no audience or money. To be honest, I was expecting worse; it was pretty bad, but not as terrible as I was anticipating. The first 20 minutes or so is forgettable nonsense and the main chunk of the movie (which is the middle) is alright. It reminded me of Bonnie and Clyde, as a criminal named Mr. Dennis slowly teaches the naive and idiotic Wanda the ropes of being a criminal. The ending seemed completely out of place and did not properly but a cap on what the movie showed us, so overall it amounted to nothing. The acting was also pretty bad, mainly from supporting roles. The best parts of Wanda were a couple of relatively humorous scenes that showcased Wanda's naivety and, well, dumbness. Overall, I wouldn't recommend Wanda to anyone but the most die-hard of art house fans.

"Wanda" isn't quite the existential, feminist drama I was led to expect -- really, it's more like a bleak, no-budget, no-action take on the Bonnie and Clyde story. The film's long-term significance mostly stems from its uncompromised "indie" sensibility and the sad, curious trivia that auteur and star Barbara Loden (also Elia Kazan's wife) never wrote or directed another feature. She died of breast cancer just 10 years later. It's bewildering to picture Loden pulling all the strings in "Wanda" behind the scenes, given her character being such an aimless, lethargic dullard whom others easily lead around. Wanda has lost her husband and children, but she shrugs off her impending divorce and doesn't even bother arriving in court on time. It's not that she's callous -- she simply has no remaining capacity for deeper human emotion. She casually slips into a vagabond lifestyle, letting her raw attractiveness win food and lodging from varied barroom conquests. Eventually, she hooks up with an older man (Michael Higgins, memorable in "The Conversation" a few years later) who has become an inept armed robber because there's nothing else he can do. "Wanda" is a movie of ugly cars, drab hotel rooms, crummy bars and homely people. The film has a rough, grainy look and there is no musical score. Natural light and on-location shooting rule the day. It does have two believable lead performances (all other characters are trivial in comparison) and a powerfully depressing atmosphere.

a very bleak and yet very intriguing debut for writer/director/ lead actress barbara loden, who was at the time elia kazan's wife. the film couldn't be more different in style from kazan's work; it's as minimalist as can be, shot in cinema verite style with improvised dialogue. the title character has no direction in life and seemingly wanders from one bad situation to another. at first i was frustrated with her and her inane actions but as the film went on i became more and more anxious for her welfare, especially after she falls in with a criminal who bullies her into assisting him in a bank robbery. loden has said she wanted to make 'bonnie and clyde' without the romanticism and that, coming from an impoverished background, she may well have ended up this way herself. kudos for her honesty and determination in getting this film made, with little to no support from her husband. and it's a pity she never made another film; she died of breast cancer in 1980

Wanda is a interesting experimental / independent film, that presents a sad and boring "Bonnie and Clyde" lifestyle with lost characters and empty life. The title character Wanda is so alone, that, stay with the person that most hate her, this is the level of dumb and sadness in both people on Wanda. Loden's drama it's in the my list of the most disappoint films that I ever saw. Rotten.
See Details