What to know
critics consensus
Wes Craven's New Nightmare adds an unexpectedly satisfying - not to mention intelligent - meta layer to a horror franchise that had long since lost its way. Read critic reviews
You might also like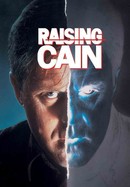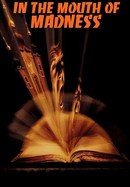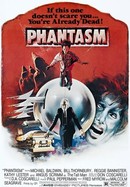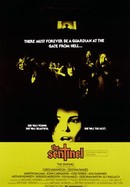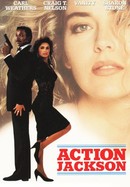 Where to watch
Subscription
Rent/buy from $2.99
Rate And Review
Wes Craven's New Nightmare Videos
Wes Craven's New Nightmare Photos
Movie Info
Reality and fantasy meet in unsettling ways in this installment of the long-running horror series, which finds director Wes Craven and actors Heather Langenkamp and Robert Englund all portraying themselves. As Heather (Heather Langenkamp) considers making another film with Craven, her son, Dylan (Miko Hughes), falls under the spell of the iconic disfigured villain Freddy Krueger (Robert Englund). Eventually, Langenkamp must confront Freddy's demonic spirit to save the soul of Dylan.
Audience Reviews for Wes Craven's New Nightmare
First things first this is not a sequel, It's more of a stand alone, Real time, Spin-off sort of movie, It's a great idea maybe a few things could of been explained better and there was a few things I would've liked to seen like getting Freddy to meet Robert Englund that would of been a great scene, It's definitely got its creep factor back as it cuts all the humour out, Freddy is more demonic than usual and it works well, It's acted great but Miko Hughes really ruined the movie for me as his character was so annoying I was hoping he would get killed off but no such luck, The ending was ok could/Should of been better but Wes Craven's New Nightmare is the ending the Nightmare On Elm Street series deserves.

Best one after the original and Dream Warriors. Takes a brilliant concept to an even deeper and more intriguing level.

Not exactly sure how I should feel about this film. On the one hand, it is, probably, the best of the Freddy sequels. If you can really call it a sequel considering that it was much more of a reboot or a re-imagining of a famous franchise. I'd honestly have to watch all the sequels, in order, so I can make an acc In some ways this provided us a first glimpse at what Wes Craven tried to accomplish with Scream, I'm sure he still contributed his own ideas even though he had nothing to do with the writing of it. This is what one would call meta-horror. Again this is something that would be incorporated into the Scream series. It's very self-referential and the actors are playing, obviously, exaggerated versions of themselves. The film deals with the stress and constant nightmares Heather Langenkamp has gone through since Freddie's supposed death in the film prior to this one. This turns her paranoid as she believes that Freddie is a real entity that has somehow not died yet and is haunting her and her family. Eventually she is contacted by New Line Cinema to gauge her interested in doing another film. Eventually she finds out that, in fact, she is not nuts and the evil has manifested itself as Freddy in order to haunt Wes Craven in order to get him to produce another film. It honestly sounds fucking silly when writing it out but it's not as goofy as it sounds. I will admit that there is some silliness in the sense that Freddy Krueger, while a successful horror character, is somehow a character that has transcended the horror genre and is beloved by everyone in the mainstream. Sort of like how Michael Jordan transcended basketball and became one of the biggest legends in all of sports and not just a legend in basketball. There's this scene where they're interviewing Heather and they surprise her by bringing in Robert Englund in full Freddy gear and the entire studio audience stood up, cheered and clapped for this man like if he was some sort of deity to them. Look, I will admit that the Freddy movies were successful and they were part of pop culture in the 80s. But let's not overstate the point now. I do get the point of this portrayal, though. It is meant to show that Freddy has gone a massive commercialization that isn't indicative of the real 'evil' behind the character. He's become a cartoon character. It's hard to disagree with that assessment, even if I enjoyed Freddy's more comical and goofy moments That's what Craven is trying to illustrate, but he did so in a silly fashion. I honestly think that most of the movie works in a self-referential sort of way. I don't think it's as far up its own ass as a movie like Grave Encounters 2, which was more concerned about showing off its own cleverness and subversion as opposed to telling a good story within its own context. It was a terrible movie. At the very least, this movie isn't that. Because I honestly think that everything in the film served a purpose. It's not like Wes Craven was blowing air up his own ass about how great of a screenwriter he was. He was definitely trying to do something a little ambitious and out there but he was doing it in earnest, in the hopes that he'd get a good movie out of this concept. And he almost did. Almost. I will say that the new approach to Freddy, a more serious and darker concept, certainly works better than the older, comical Freddy. I just wish that there was more stuff with Freddy himself. What is there is fine, but it needed a little more. I just think it spent too much time in this meta approach that it forgot that it was still a horror movie at its core. On top of that you have the fact that the acting is simply not very good. Heather Langenkamp, may she have a long and healthy life, just wasn't very good. Perhaps I shouldn't say that. Let's just say I thought she was inconsistent. Sometimes she'd be decent and other times she'd be bad. Miko Hughes, Dylan, was also inconsistent. But this kid was more valleys than peaks if you know what I mean. There were some scenes that he was trying to look scary that were downright hilariously terrible. Bob Shaye, a New Line executive, was only in the one scene but he was also awful. Wes Craven, while having zero facial expressions, actually delivered his lines fairly well. Robert Englund was good but he wasn't in the film, as himself, for much. By and large, though, the acting isn't particularly good. And I think that's, partly, what keeps the film from being good. Because I genuinely did like the content of the film itself. I liked the idea and the execution of it, even if I wouldn't call say it was flawlessly executed. There are some writing hiccups and bad acting that certainly keeps the film from being good, but I would actually recommend this film because it certainly is an ambitious project that gave us a small glimpse at what was to come just two years later with Scream. It's not essential, but I would recommend watching it just to see something that's, relatively, different.

New Nightmare is great, it's fun to watch and a perfect revitalization for the franchise, it's just a shame it was the last film in the series. I enjoy the homages greatly, the metafilm aspect was brilliant, it had lots of scares and good acting, it truly frightened me. Even the child actor was good. I loved it, my second favourite film in the series.