Wetlands
2013, Comedy/Drama, 1h 49m
56 Reviews
1,000+ Ratings
What to know
critics consensus
While certainly not for the faint of heart, Wetlands transcends its shock value with sweetness, heart, and subversive wit. Read critic reviews
You might also like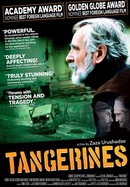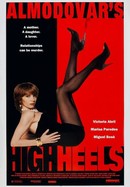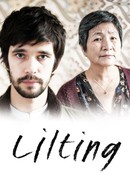 Rate And Review
Movie Info
After an unfortunate shaving accident lands her in the hospital, a rebellious teen (Carla Juri) bonds with a male nurse (Christoph Letkowski) and schemes to reunite her divorced parents.
Critic Reviews for Wetlands
Audience Reviews for Wetlands
While the trailer gave a good glimpse into the amazing craziness of this completely off-the-wall teenage dramedy, about the life of Helen (Juri), it could not possibly show the unparalleled quality of this film. Absurdist, surrealist, full of black comedy, and completely and utterly disgusting, this is a film that features a main character that is beyond classification. Her motivations seem to make no sense, but when we look at her family life, her friends, and learn how she views the world it all makes perfect sense. Even when she is committing unique, dastardly and juvenile slights against those that she loves, it's easy to understand why. She is being rebellious, like any teenager, and her actions are often in revolt against her repressed mother, society, and gender norms. Some scenes are so gross, even hardcore film lovers will flinch and maybe even gag. There are a lot of scenes that feature malformed body parts, bodily functions, and bad hygiene. Throughout this punk character's misadventures we see that she is struggling with real world issues, including self-hatred, nightmares centering on a horrific childhood trauma, and the loss of those who love her. It's a film that revels in absurdity and yet hits you at your core, balancing between its comedy and art-house quality easily.

'Wetlands' signals the breakthrough for actor Carla Juri. She is incredible as 18-year-old Helen running around wreaking havoc, causing trouble, and finding new and inventive ways to go against the grain of society. In many ways, this is one of the most screwed up family dramas I've seen. Or is it a tale of tested friendship? Or is it a young girl's maturation and finding one's self? Or is it a love story? Whatever it is, it's told in a very unconventional way. Sure it's a gross-out movie on the surface, and believe me there are a few cringe-worthy moments, but that all just seems more like an excuse to get people to watch what is otherwise still a good story underneath. I swear at times Juri reminded me of a young Meg Ryan, though German. She went through tons of emotions in this film from seduction to sadness and euphoria to intrigue. Near the end when her character starts taking drastic measures for attention, or is it a depression she's fallen into suddenly because of her reoccurring dream, Juri brings it across the screen with aplomb. The sexual content and lack of hygiene in a majority of the scenes may turn off many of the viewers, but Juri's strong performance should keep you tuned in the entirety of the way. The soundtrack is sweet and the visuals are engrossing. Maybe wash your hands afterward.
Quotes
There are no approved quotes yet for this movie.