White God
2014, Drama, 1h 59m
112 Reviews
5,000+ Ratings
What to know
critics consensus
White God isn't an easy watch, but its soaring ambition and powerful acting -- human and canine alike -- make it well worth the effort. Read critic reviews
You might also like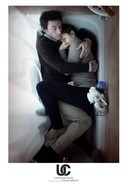 Rate And Review
Movie Info
Failing in his efforts to find his beloved owner (Zsófia Psotta), an abandoned dog eventually joins a canine revolt against their human abusers.
Critic Reviews for White God
Audience Reviews for White God
Here's the thing about great art, it doesn't always have to be easy to watch in order to be great. And I think that is exactly the case with this film. Not because it's oddly paced or anything, I actually thought the film was perfectly paced and it never dragged, I say so because the situations that they put the dogs in are pretty difficult to watch, particularly if you're an animal lover and I would consider myself an animal lover. There's dog fighting scenes, and some pretty gruesome ones at that, the dogs are pretty much treated by crap by absolutely everybody in the film with the exception of Lili. It's particularly difficult because of that, like the stuff that the dogs go through is pretty strong and some would even go as far as to call it animal abuse. I wouldn't go that far, though the dog fighting scene was actually close to it, though it has relevance to the story they're trying to tell. This is the type of film that couldn't be made on this side of the world due to the strict animal protection laws. Laws that I agree with actually, but the fact that the film is so unflinching in its portrayal of animal abuse and the dog uprising that occurs in the climax of the film is what gives the movie its strength. And the film is an obvious allegory to immigration and race relations in Hungary. The way the dogs are treated, as if they were second class citizens to be discarded and abused simply because they're not Hungarian breed. It's not like the allegory isn't obvious, but they do a great job at making sure that it's not preachy. While the film has a clear message it wants to get across, they leave it up to you to make your own conclusion about what's going on here, instead of guiding you down the ideological path the director/writer probably had in his mind when developing this film. And the whole immigrant allegory should be made obvious by the title of the film itself. It's a subtle political drama disguised as an ambitious, yet strange, revenge film. The acting, above all else, should be given praise. While Zsofia Psotta, who plays Lili, does a great job at portraying this girl who's acting out based on the fact that she lost the only living thing that cared for her in this world with intelligence and maturity, the fact of the matter is that the dogs steal the show. Two dogs play Hagen and they are pretty much incredible in this film. While the film is certainly edited to guide you down a certain narrative path during the scenes with the dogs, it's also pretty impressive how much input the dogs themselves had in telling the story of this dog who, upon being abused by the very people he used to trust and love, mounts an uprising to kill those who abused him and made him into a fighting dog. While there are obviously humans around Hagen in order to add dialogue and context to the proceedings, it's not like it would've been impossible to figure out if there wasn't any actual dialogue. That's how good the two dogs portraying Hagen are in this film. They could've removed the entire human dialogue with the dogs and you would've figured shit out on your own due to the strength of the dogs' performances. I think the film also works as sort of a wish fulfillment revenge film with dipshits who abuse animals for fun, I'd include the 'hunting for sport' assholes into that equation, and racists all in one. This is a masterfully put together film. From the performances, the writing and the structure. There's nothing about this film that I didn't like or that I felt was executed poorly. Great film and one that is well-worth watching in spite of it being an extremely difficult movie to watch. That's what makes it rewarding. Easily recommended.

Despite some poor narrative choices (mainly in the last half hour) and how it feels rather vague when it comes to its main statement, there is a gripping parable about oppression here and Mundruczó deserves praise for his amazing direction, especially his directing of the dogs.

"White God" starts with 13-year old Lili(Zsofia Psotta) being chased down a street in Budapest by a large pack of dogs while riding her bicycle. (I would like to take this moment to welcome our future canine overlords. But for now...) Normally, Lily lives with her mother and stepfather but they are going to a conference in Australia for three months, so she is put in the care of Daniel(Sandor Zsoter), her father, a meat inspector. Not only is he less than thrilled at this, but his reluctance is added to by her dog Hagen being included as part of the package. And then one of Daniel's neighbors rats him out to the authorities for having an unlicensed dog on the premises. In dramatic visual fashion, "White God" makes two points well. 1. Always be kind towards your pet.(For Lili, Hagen is her anchor during a traumatic time.) 2. Have your kids learn how to play the trumpet.(My nephew is learning, so I'm good.) That's as well as exploring what appears to be the contentious issue of mixed breed dogs in Hungary today. Otherwise, the movie lacks consistency at points, not only due to its being parts neo-realism, straight up horror and hints of science fiction, but also due to one major character reversal that comes without warning.
Quotes
There are no approved quotes yet for this movie.