Whores' Glory
2011, Documentary, 1h 50m
24 Reviews
500+ Ratings
You might also like
Citizen Soldier Birds Eye View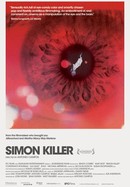 The Forest of the Lost Souls
Rate And Review
Movie Info
Prostitutes from around the world discuss their profession.
Audience Reviews for Whores' Glory
This film is probably one of the grittiest, glaringly horrific, and offensive documentaries to deal with the world of sex workers, worldwide. The subjects depicted in these three thirld world countries are open and opininated about their work and the sexual politics associated with their profession. It's so painfully aware of its own degradation and accuracy, shot beautifully and yet so ugly in its content. Director Michael Glawogger travelled to Thailand, Bangladesh, and Mexico to examine the attitudes of its citizens in regards to how women are treated as commodities. The women see their profession as an ends to a mean, and their only hope, while men see them as objects, and the interchangeable dialogue between the two reflects a dissonance of opinion on the subject of gender politics. The use of music, cinematography, and interviews interspersed between the action, really detail the inhumane conditions of the sex industry and the horrible standards set by a begrudging society.

This movie strives and succeeds to do nothing more than give us complete, unrequited intimacy with female prostitutes of Thailand, Bangladesh, and Mexico, none of whom wanted their names on the film. It's remarkable how candid and comfortable everyone is with the camera present. There is no verbal narrative from Director Glawogger, only the women and their customers, but Glawogger complements their stories with a delicate soundtrack and camera angles full of information, sensation, and introspection. There are no judgements explicitly placed here, nor are there any motions of activism. The film invites the viewer to think for themselves about the whys and the hows of economics, society, culture, and the instinctual drive for both sex and survival. In one scene, a young, soft spoken Bangladeshi who looked as if she knew her life is already written on the wall, broke a silence, "We women are actually very unhappy creatures. It is very hard to survive as a woman . . . Why do women suffer this much? Isn't there another path for us?" She paused. "Is there a path at all? . . . Who can truly answer this question?" Who, indeed.