What to know
critics consensus
Woody Harrelson delivers a solid performance as Wilson's titular grump, but the movie surrounding him can't quite manage to make the character's sour outlook consistently relatable. Read critic reviews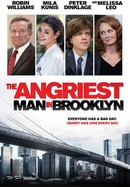 The Angriest Man in Brooklyn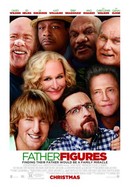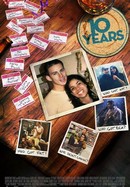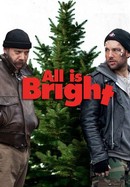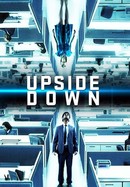 Where to watch
Rent/buy
Rent/buy
Rent/buy
Rate And Review
Movie Info
Feeling lonely and isolated, Wilson (Woody Harrelson) tracks down Pippa (Laura Dern), the ex-wife who left him 17 years earlier. She tells the neurotic and middle-aged misanthrope that he is the father of a teenager named Claire (Isabella Amara). Shocked, excited and hopeful, Wilson embarks on a madcap quest to connect with the daughter he never knew he had.
News & Interviews for Wilson
Audience Reviews for Wilson
I find it easy to describe myself in one word. Not because I'm some super complex individual, I just mean that none of us are any one thing at all times, right? And I think that anyone who claims that they are one thing at all times is lying through their teeth. Just like this whole thing with liberals vs conservatism. I'm liberal about some things and I'm conservative about others. I think we need stricter gun control laws than we currently have, so in that regard, I'm more conservative. Being one thing at all times is like only wanting to watch one type of movie or wanting to enjoy one style of music. Though, at the very least, in terms of music, it's far more about personal taste than anything else. There are good movies in every genre and, in my opinion, I don't single out movies based on the fact they might belong to a genre I'm not fond of. The point is, however, that I can't describe myself in one word, because human beings are much more complex than to be bogged down by a simple one-word description. Sometimes I'm optimistic, sometimes I'm misanthropic, sometimes I'm a realist. It all depends on how I'm feeling that particular day. The reason I bring this up is because this movie focuses on a misanthrope who, since his wife left him, has completely isolated himself from the world, perhaps subconsciously, as a result of his wife leaving him and getting an abortion. In Wilson's own mind, this was his own chance at having a family, at having a positive impact, theoretically, in someone's life, no matter how minuscule that change might have been. When his wife abandoned him and aborted their child, he sort of retreated unto himself, became a bit of a hermit and a bit of an unfiltered misanthropic asshole. Conceptually speak, I do like the movie. Because, once Wilson's ex, Pippi, comes back into his life seventeen years after she left him and he is told that she didn't have an abortion, she just gave her up for adoption, Wilson completely and totally embraces the idea that he's actually a father with such gusto that it's, actually, kind of sweet to see how this cynical and dour man light up with joy at the fact that he is a father. Wilson, really, was kind of a man who was just living life to live it, basically counting down the days, weeks, months and years until his death without really changing his way of being or interacting with people. He is also a very immature man, in his own way, and knowing he has a daughter and the lengths he goes to in order to get to know her and be in her life, forces him to grow up, along with Pippi. Like I said, I think the arc is a good one and Woody Harrelson delivers a great performance, as you would expect, but I don't know if I feel that the movie is actually 'good', per se. This movie is based on a graphic novel by David Clowes, who wrote the comic book Ghost World (and also co-wrote the script for its movie adaptation). I'm honestly not that familiar with his work, so I wouldn't be able to compare it to the graphic novel. But I find this movie interesting in that it, very much, feels like a series of chapters haphazardly put together as a movie. Or skits with, somewhat, of an overarching narrative. What I mean by that is that the movie is divided into segments and those segments don't always feel like they're part of a coherent whole, even if they're meant to be. Like, as an example, when Pippi comes back into Wilson's life feels like a chapter all its own. Even if the continuation to that chapter, in the movie, is Pippi and Wilson meeting their biological daughter, it DOESN'T feel like that at all. It doesn't feel connected, it all feels separate from one another. It's a series of segments/skits thrown together to make a film. You get the story the movie is trying to tell, but it doesn't ever do anything to change the perception that the movie is, quite stiltedly, segmenting its story into chapters. It doesn't exactly flow well. And I find this to be an interesting flaw in that this movie is based on Clowes' own graphic novel. He already has the storyboards and the script to work with. All he has to do is find a way to connect all the dots and he just...doesn't. Which is a shame because, again, I think that Wilson is a great character and his story arc is really interesting, but the movie is structured in a way that doesn't really maximize the potential its story and characters had. Another issue is the inconsistent tone. The movie, when it's funny it's not hilarious and when it's dramatic it kind of lays it on pretty thick. Not to the point that it's nauseating, but after Wilson is sent to prison for 'kidnapping' and serving almost three years, it seems that the world is plotting to prove Wilson right in regards to his isolation from the rest of humanity. And there are some bits of the movie where Wilson comes across as a pathetic sad sack. Again, I appreciate Wilson's arc as a character, but there are things that I probably would have tightened up or cut out all together for the sake of character consistency. Wilson just does not seem to be the type of man that would resort to what he did near the end of the movie. And I feel that the movie uses this to show you that Wilson has truly changed and how he wants to be a part of his daughter's life and, also, his grandson's life as well. I'm not saying that you shouldn't have had Wilson attempt to make an effort to fill the emotional void that has been there for almost two decades, but I wish the movie would have done so more skillfully than it did. It's not a bad movie, it's actually fairly decent with good performances all around. I just don't like segmented structure of the film, the inconsistent tone and some issues with Wilson's emotional redemption. And that's a shame, because with Harrelson's great performance and a great script, this could have really been quite enjoyable. Sadly, however, it falls considerably short of that. Not bad, just not something you really need to see considering the potential that was there to begin with.

The film had its moments and certainly felt like an Alexander Payne film, just missing the core story strength. Woody is a fantastic actor and I thought this would be like Bad Santa was for Billy Bob, the story flips quickly and we miss some of the more interesting sections of the film, e.g. when Wilson is in prison. The film tries very hard but comes apart towards the finale, the opening 40 minutes was very funny and unfortunately couldn't maintain this throughout. I think the filmmakers attempted to make us like Wilson too much towards the end, felt forced and not fitting with the character. This might be adapted from a novel but that doesn't mean an ending in the book will suit a film medium. I quite liked this film and I suspect I will rewatch and review my initial 3 star verdict in the next few years. The film is very funny and could grow in viewership with streaming services, only time will tell. 15-06-2017.
See Details