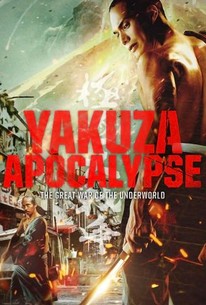 Yakuza Apocalypse
2015, Action/Horror, 1h 55m
41 Reviews
250+ Ratings
What to know
critics consensus
Yakuza Apocalypse lives up to the oddball promise of its title with a cinematic whirlwind that represents director Takashi Miike at his most delightfully unhinged. Read critic reviews
You might also like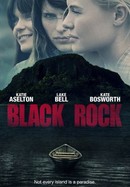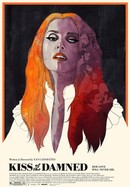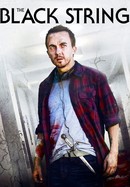 Rate And Review
Movie Info
When Kageyama is bitten by his dying vampire boss, he must get used to his new powers before seeking revenge.
Critic Reviews for Yakuza Apocalypse
Audience Reviews for Yakuza Apocalypse
It has been a while since I've seen a Takashi Miike movie and even longer since I've seen a really weird Miike film. If you know me, or if you've followed my reviews for any length of time, then you know that Miike is, probably, one of my favorite filmmakers of all time. Favorite not necessarily because he's made some of the best movies I've ever seen, but favorite because of his willingness to pretty much tackle any type of film genre out there. This guy has made musicals, horror movies, yakuza films, kids' films, introspective dramas, samurai action, samurai dramas, surreal, etc, etc. If you can think of a genre then it's probable that Miike has made a film about it. In many ways, Robert Rodriguez is similar to Miike, but Rodriguez isn't nearly as prolific. The last Miike film I reviewed was, seemingly, years ago. I believe it was Hara-Kiri: Death of a Samurai in 2013. And the last really weird Miike film I reviewed was, probably, Big Bang Love, Juvenile A and that was probably around, what, 2007-ish. So it's been 9 years, so coming back to weird a Miike films is like coming back home for a home-cooked meal, there's a certain familiarity, like you've never been gone. Admittedly, though, this isn't as weird as Gozu or Visitor Q, it's low on the scale when compared to that, but there's a monster that's wearing a Frog mascot costume to cover up his frog face and hands. This frog monster being beat up also leads to an even bigger frog monster, a massive monster that comes out of a volcano, that will then destroy the world. That's pretty fucking weird. Seriously, if I had to describe this film and what it was about, then I would literally have no fucking clue. Like no idea what the story is supposed to be or anything, but I think, in some aspects, that that's part of the film's beauty. Like I didn't come in to this film expecting to see great storytelling or compelling characters, I just came to see a weird-ass movie and that's exactly what I got out of it. Honestly, while the film isn't as good as some of Miike's strangest, I still had a blast watching this film. There's a certain unpredictability about the film that makes watching it exciting. It's a movie that takes a lot of chances and, because of that, it's obviously not gonna be everyone's cup of tea. There's a weird goblin-man-thing with a beak for a mouth, part of a turtle shell for a back, frog hands that, apparently, smells horrible. Not to mention everyone, regardless of their profession, being turned into yakuzas/vampires when they're bit by the lead character or are bitten by someone that was turned by the main character. Regardless of profession, they are all yakuza. You have yakuza nurses, yakuza cops, yakuza schoolgirls, what have you. So, since everyone is now a yakuza, the leader of the gang devices a plan to plant seeds that will, literally, grow up to be civilians. This leader also has some weird white liquid literally shoot out of her ears when she's startled or has a revelation. That's the type of stuff that you can expect from this movie, it's insane. My favorite character in the film, obviously, was the Frog man. Just the visual of seeing someone in a frog mascot costume fighting and killing people is hilarious. And the thing is that the guy under the costume is actually really good, particularly considering that he's hampered, for the most part as he does take it off, by the weight of the costume. Yayan Ruhian, from the Raid is also in this film and he, clearly, is a step above anyone else in the film as far as martial arts. I think the film's biggest flaw is the fact that it's longer than it needs to be. I don't think this should've gone close to two hours, I just don't think there's enough material here to justify the length. So there is some stretching done here. Honestly, since I knew what I was expecting, since I am very familiar with Miike's filmography, then I had a blast. But I can see just as many people simply not liking the film and, probably, downright hating it. It's that type of movie. From my perspective, however, I had an absolute blast watching this film, it's just super fun to watch. I won't recommend it to just anybody, however. Good stuff here and I'm glad to see that Miike is embracing his weirder side again.

What's more to say about a film that's much more crazy and outrageous than it's actual title should suggest? Not surprising, especially if you're familiar with the directorial catalog of Japanese Cult Filmmaker Takashi Miike, whose latest outing includes Yakuza vampires going up against hunters and martial arts experts, whilst continuing the social political commentary on the role of Yakuza dominance in Japanese society. Despite the odd approach to the genre and subject matter, this film is nonetheless an incredibly crazy and ridiculous entertaining cult flick emulating more OTT stylization than compelling plotting. Essential viewing for the most courageous cult viewers and Miike fans alike, even if this is another franchise calling for the director.

I don't think I will ever understand what makes a talented director like Miike embark on this kind of disaster, a colossal piece of garbage that is completely unfunny in its baffling stupidity and made me only stare at this mess of gangsters, vampires and giant frogs in total disbelief.
Quotes
There are no approved quotes yet for this movie.