What to know
critics consensus
Factors beyond Gibney's control prevent Zero Days from offering a comprehensive look at its subject, but the partial picture that emerges remains as frightening as it is impossible to ignore. Read critic reviews
You might also like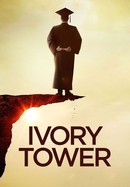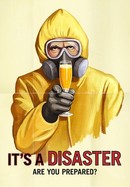 Where to watch
Rent/buy from $2.99
Subscription
Rent/buy from $2.99
Rent/buy from $3.99
Rate And Review
Movie Info
The malware worm Stuxnet, famously used against Iranian centrifuges, has been claimed by many to have originated as a joint effort between America and Israel.
Audience Reviews for Zero Days
Documentaries are rarely my cup of tea, considering that many are made about irrelevant or quirky subjects that only serve as an excuse for a filmmaker to dilute an already murky plethora of more deserving feature productions. "Zero Days" serves as an essential and elucidating exception to this trend, and as much as it uncovers, it is only the tip of the iceberg in regards to the subject of cyber crime and espionage. Focusing primarily on the Stuxnet virus (codename: Olympic Games), a malicious code crafted by none other than our National Security Agency and unleashed on the Iranian nuclear energy program by our Israeli buddies Mossad, Alex Gibney takes us on a digi-stylized tour up the tight-lipped echelons of the CIA, NSA, and office of the POTUS. Many of the interviewees invoke the almighty "it's classified" response to a system that has next to zero oversight and is held to little accountability. A program designed to sabotage Iran's nuclear centrifuges that started during the Bush administration and was fostered under Obama's direction led to the rise of Iran's cyber army and an even greater threat to our national security than what the program was intended to deter. One of the scariest take-away lessons from this is that until we acknowledge the white elephant of cyber warfare, the globe is on the edge of another threat to international peace on the level of mutually assured nuclear annihilation. The documentary does drag in places, and there is some ambiguity as to the breadth of who can and can't do anything about the problem, but the ramifications of the Natanz event are made explicitly clear by the whistle-blowers and implicitly daunting in the silence of our own leaders. Don't you feel safe?