Zoot Suit
1981, Musical, 1h 44m
11 Reviews
1,000+ Ratings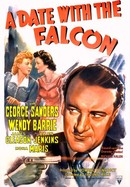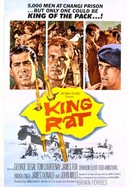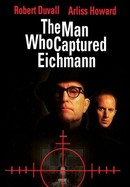 The Man Who Captured Eichmann
Where to watch
Rent/buy
Rent/buy
Rent/buy
Rate And Review
Movie Info
Mexican-American gangster Henry Reyna (Daniel Valdez) and others in his group are accused of a murder in which they had no part. They are then rounded up by the police because of their race and their choice of clothing. The gang members are thrown into prison and put through a racist trial. As Henry considers his fate, he has a conversation with El Pachuco (Edward James Olmos), a figure from his own conscience who makes him contemplate a choice between his heritage and his home country.
Audience Reviews for Zoot Suit
I'm only the 5th guy to write a review on this film so if you haven't heard of it, that's okay. I watched this film for my Theater in Film class. I had never heard of the play or movie before but apparently this one was Edward James Olmos' breakout role. If he wasn't in here he wouldn't have been in Blade Runner so that's a plus. Acting/characters: Meh, it wasn't anything particularly amazing. The characters were just entertaining at first, but one by one, they started to get steadily more annoying. even Olmos whose character was really interesting to watch and really enjoyable at first had lost his draw by the end of the film. It started decent, but it just got weak by the end. 4.5/10 Plot: It is mostly based off of a true story revolving around the real Sleepy Lagoon Murder Trial and the 1940s Zoot Suit Riots. I don't know enough about the two incidents so I can't say if the movie did them justice. However, like the characters, it started off really interesting and I wondered what was going to happen next, but I just ceased to care by the end. 4/10 Screenplay: The lines were very similar I thought. I had trouble caring about what they were saying. If you asked me to quote a line from the movie I couldn't do it. I wouldn't really care in any case. 3.5/10 Likableness: If oyu really feel you must see this you could do worse. But otherwise, give this one a pass. there's nothing really great about it except maybe Olmos. He was interesting the longest. I don't know how good the play is, and it may be much better than this one. Some plays just don't transfer well to film. If I had to guess, this is one of them. It was alright for a while, but it just got boring. 4.5/10 Final Score: 16.5/40 41% (M) Trivia Time: 1. The character of Henry Reyna was based upon the real-life zoot-suiter Henry "Hank" Leyvas, who was tried and wrongfully convicted for first-degree murder of Jose Diaz, after an incident on 1 August 1942. The film and the play that preceded it conformed to the facts of the actual case. The appeals court overturned the earlier verdict and Reyna and his friends were set free in 1945, following the Zoot Suit Riots and the banning of zoot suits in Los Angeles (courtesy of the Los Angeles City Council) in 1944. Many futures and outcomes for Reyna were given in the film and the play. In real life, Leyvas was convicted some years later for selling drugs. He served ten years and was released, and soon opened a family restaurant. He died of a heart attack in 1971. 2. The Broadway production of "Zoot Suit" opened at the Winter Garden Theater in New York on March 25, 1979 and ran for 41 performances. Charles Aidman, Mike Gomez, Abel Franco, Darlene Bryan, Luis Manuel, Edward James Olmos, Tony Plana, Rose Portillo, Geno Silva, Dennis Stewart, and Socorro Valdez recreated their stage roles in this filmed production. Edward James Olmos was nominated for the 1979 Tony Award (New York City) for Supporting or Features Actor in a Drama for "Zoot Suit" as El Pachuco and recreated his stage role in this filmed production.
See Details