Where to watch
Buy
Subscription
Buy
You might also like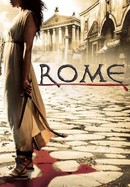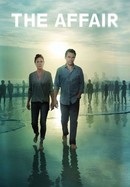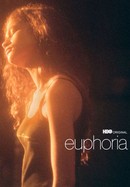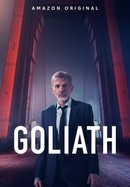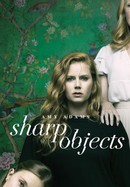 Rate And Review
13 Reasons Why: Season 1 Photos
News & Interviews for 13 Reasons Why
Audience Reviews for 13 Reasons Why: Season 1
The pacing of this show is mind-numbingly slow. It does absolutely nothing to justify each episode being 50 minutes long. Any time you invest in this show, you'll end up wanting about 99% back.

It was perfect, loved this season of the series

Amazing and compelling, this show saved my mental health and helped me seek help, this show is still not for everyone and please head into this one with caution as it deals with the effects of teen trauma in the modern american world

Katherine Langford is amazing

this show took the biggest toll on my mental health.

I feel everyone should watch it at least once, teenagers in particular. It's a beautiful show depicting lives and the way it reflects reality is just amazing by each and every character and their story. It will make you think and ponder about really important stuff. Everyone literally everyone has done such a great job in the series... you cant ask for any more. Though it might be adversely affecting for those who have been through stuff. But truly its the best series I have ever seen and my most favorite. The way it makes you feel connected with the characters, it's amazing. I have been deeply connected to every character, a little more to Hannah and Justin. Everyone played so well (specifically the two) as if they were born for their roles. Love it always! and Will always be connected to it, taking and learning from it... Would Love to meet them at least once!

13 reasons why I just like a lot of people was very sceptical about the show considering most television series/movies tend to show depression and suicide as a lot less impactful than it is and for me personally it was a huge deterrent just as a topic since I was a victim of r*pe and I had been so close to committing myself so many points in my life thanks to a numerous amounts of severe trauma. But as I finally gave it the benefit of the doubt just a couple weeks ago, it hooked me more than I would've imagined. At first I had a deep disconnect with alot of the characters as I thought of them in a negative light, like the writers deliberately depicted and then, as the series went on, you saw each of their good sides, it always eventually showed everyone's black and white and their grey; but also their chances at redemption and that not only swayed me as a viewer but made me really think on how everyone had their side of their story and we get so wrapped up in that that we miss the big picture a good %90 of the time! I bawled my eyes out more than once watching Hannah's backstory and her reasons, and although at first I thought they were small, tedious things, I started to think back at my past and realised; it's actually really accurate. A lot of the things that affected me deeply in my deep depression was a lot of things that now wouldn't effect me so bad; some could be normal little things like getting yelled at, or told something someone didn't mean like "I hate you" or the likes. It doesn't matter what it is, something piling up on everything else can break you further, can make you close up completely; especially when you're disconnected with the people you care and show an interest in; when suddenly they turn on you and abandon you for some kind of reason (which legit I had happen to me by majority of my family at a young age) you feel like your whole world is being torn apart. It's different for everyone and everyone has their limits and I like how this show shows this really well, it did a good way in narrating it into its story. The second season I started out not liking very much and admittedly I do prefer 1 and 3 instead, it was rather interesting with Tyler's character development to me. Especially how you saw how he broke apart and was forcefully pushed to the breaking point just when he was starting to have things going for him. Then the way clay talked him down and everyone stepped in to make sure he was doing okay, simply because they trusted clay and all cared about someone he would care for. And Justin's story, oh my god. I thought he was such a dick at the beginning but I really ended up loving his character so much!! Especially how he got adopted into clays family when he no longer had somewhere to go. I know how it feels to be so grateful for a family to care for you even though they're not of blood. How much it means to someone and how special those feelings are, that bond. And the show really showed how Justin felt that way and then showed their growing bond in season 3. I have yet to watch season four but oh my god I can't wait and am dreading ending this incredible series!

In the first episode I liked it because it shows the content well right from the start

A strong and moving show, if hampered somewhat by the gimmicky central plot device.
See Details