Where to watch
Buy from $1.99
Subscription
Buy from $1.99
Buy from $1.99
You might also like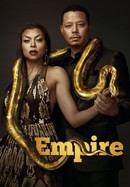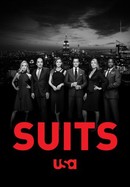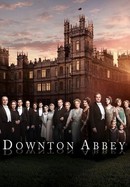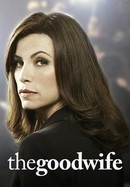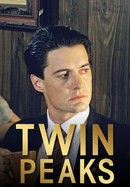 Rate And Review
Audience Reviews for 24: Day 5
Original kissing and action!!!!!!!!!!!!!!!!! Ages 14+!!!!!!!!!!!!!!!!!!!

Having a professional thriller novelist structure the plot for 24's fifth season pays off immensely for what is widely considered to be the show's finest hour. The acting is strong, the action is heart-pounding and intense, the deaths are sometimes shocking, sometimes poignant, there is barely any wasted time, with even seemingly irrelevant mini-stories coming back to bite the heroes in the ass and it has more than its fair share of jaw-dropping plot twists, including an ending that's guaranteed to catch you completely off-guard. While I do have more of a soft spot for the third season of this show, I can safely say that season 5 of 24 marked the point where the show peaked. Well...seems likes it's all downhill from here. Wish me luck when I get around to seeing the retcons, soap opera revelations and shark-jumping.

THE BEST TV series season of all time!!! Ive watched it over 4 times. They really outdid themselves with this season!!!

Although not perfect (no season of 24 is perfect) this season is incredible.

I really don't have any sort of vocabulary to describe how bloody good this season is. PERIOD

Although much of its former cast are missed (especially as they drop like flies) the story is fantastic and Gregory Itzin steels the show.

24 is back with its best season yet in this Emmy winning high stakes season. This show has never shied away from killing off fan favourite characters if it supports moving the story along, but this season proves that no one is safe. 24 is always at it best when the story and the threat is personal, not an over arching threat to the US, and this seasons first episode alone shows that this will be one of the hardest in Jacks life. Much like Day 4, this season is made up of little MacGuffins throughout rather than one threat to be resolved in the finale. This gives the show a sense of urgency and unexpected revelations for the audience. The scope is truly tremendous for a TV budget, with 2 extra episodes than a standard network season. Full of memorable action, game changing twist, and fantastic action, this season truly is one the greatest single seasons of television ever produced.

"24: Day 5" is amazing culmination of the "24" series.

While Season One of 24 focused much of its attention on President David Palmer, Seasons 2-4 saw the Oval Office by and large take a back seat to the missions of Jack Bauer and CTU. However, Season Five brings some of the attention back to the sitting U.S. President (this time Charles Logan) and ends up with a much more well-rounded storyline. For a basic (non-spoilery) plot summary, a group of Russian terrorists threaten to release canisters of nerve gas in the U.S., leading Bauer to be reprieved from his thought-to-be death in order to help stop the crisis. As CTU begins investigating the terrorism, however, it quickly becomes clear that the terrorists are working with a high-ranking government official, and the conspiracy begins to be unraveled. To be honest, at first I was skeptical of all the focus on President Logan, as didn't like his character and wasn't sure that he could command the camera as well as his predecessor Palmer. However, by the end of the season, Logan is easily the most enjoyable/interesting character on the show. His acting, along with his wife, chief of staff, and head of security, really gives the show the Presidential presence it lacked since that first season. Of course, there is still more than enough of Jack Bauer and his fellow CTU agents (Audrey Rains, Bill Buchanon, Edgar Stiles, Chloe O'Brien, etc.) to go around, which means that intense drama ensues in every single episode. The writers have an amazing way to take a character that looks like a creep (think Tony Almeida and George Mason in the early seasons) and, by the end of a few episodes, have him become a noble hero, and that tradition continues in this season as well. The only "knock" I have on this season is that the cliffhanger endings of each episodes aren't quite as shocking (e.g. Nina Myers doesn't appear out of nowhere). However, I think that was more of a creative choice by the writers, as the story is actually more coherent that any season besides the first one. Instead of seemingly changing the plot of the show with every episode, Season Five slowly crescendos until the big finale. So, fans of 24 can purchase this season with confidence knowing that they will still get their action, drama, suspense, and some great twists and turns along the way.

The first four episodes are absolutely perfect, 10/10. Every subsequent episode is excellent, and everything about the season is genius. This season is the pinnacle of the show. They do something in episode 21 just to drag the story out till episode 24 that is really stupid and obviously just because they needed more episodes. But, it's still well made, and had Jack Bauer!