SEASON: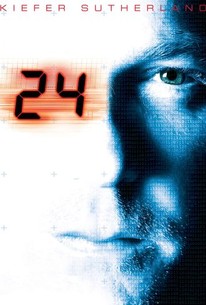 Tv Season Info
Season 7 opens with über -agent Jack Bauer (Kiefer Sutherland) being grilled by a U.S. Senate subcommittee about his past actions, but the hearing's called off by an urgent request from the FBI: Bauer's needed to help stop former CTU comrade Tony Almeida (Carlos Bernard), who's believed to be part of a plot directed against the nation. As the day progresses, the mission expands to include an attempt to ferret out corruption within the government; and to prevent a biological-weapon attack on American soil.
Audience Reviews for 24: Day 7
Season 7 of 24 shakes things up by changing locations and bringing back old characters. While testifying before a U.S. Senate committee Jack Bauer is enlisted by the FBI to help take down a terrorist cell that's being run by Jack's former friend Tony Almeida, who has obtained a CIP override device that can remotely hijack airplanes. The change of setting to Washington D.C. and use of the FBI (instead of CTU) has a refreshing effect, and helps to make the show feel bigger and more intense. Annie Wersching, Janeane Garofalo, Kurtwood Smith, Tony Todd, and Jon Voight join the cast in recurring roles and deliver some very strong performances. And the writing is quite good as well, with some incredibly suspenseful and compelling storytelling. There are some problems, but overall 24: Season 7 is one of the best of the series.
Discussion Forum
Discuss 24 on our TV talk forum!