9-1-1: Lone Star: Season 1
(2020)
You might also like
Dispatches From Elsewhere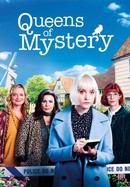 Rate And Review
9-1-1: Lone Star: Season 1 Videos
9-1-1: Lone Star: Season 1 Photos
News & Interviews for 9-1-1: Lone Star: Season 1
Audience Reviews for 9-1-1: Lone Star: Season 1
Great spin off from the main show! It's more diverse than the original and the main characters are written really well. Sure, it's portrayal of Austin may not be accurate but if you can get past that, season 2 is alot better

I found the first season quite enjoyable (considering it is basically a procedural drama), also I like how the LGBT characters are portrayed without making their being LGBT their only personality trait

As a person who moved to Texas almost a decade ago, and spent a year living in the Austin area. This show is wack! It's like a continuous joke making fun of Texas... And don't get me started on how little they actually try to make it believable! One episode has 2 of the cast working on a 2012 or newer Ford rv... And she says "told you it was the carburetor." There hasn't been a vehicle made in the past 20 years that has a carburetor! And a woman stung by bees and she instantly starts to recover from anaphylactic shock... LOL It's ridiculous! 😂 😂 😂

I cannot get enough of this show. Very gripping. Ignore all these bad reviews just go watch it.

Um excuse me? This show is great! I'd say it's as good as the original. Ignore the bad reviews here just go watch it.

Eh not really seeing the chemistry from these actors as much as the original. I like how Diverse it is though. The plot is not that good, or make sense sometimes

So, in central Texas. They hire a fireman from NY who has lung cancer from 9/11 and whose son is gay, depressed and suicidal. He can't find fireman from Texas, you know, such a small state, and hires rejects from around the country. This season they fight a volcano in south Austin and a fire in the mountains around San Angelo. Check a geography book… I know, the potential is there, and the mountains may grow. Worst of all, at all of the disasters, HEB isn't there. Obviously, written by LA folks who have no clue about Texas. Sadly, the real AFD is great.

First off most of the negative reviews are either homophobes or are picky about scenery. Doing too much. For me the show is amazing. The cast is spot on. So much diversity on all grounds. It was refreshing seeing actual gay/trans actors playing those characters because usually their played by straight actors. I love the characters dynamics and the action packed episodes. Leaves me on the edge of my seat. I can not wait for tonight's episode! Thank you for making this show. One of the main things I look forward to in 2021.

The medical inaccuracies and horrible acting ruin this show, some of the things they do are so horribly wrong they would get real responders fired and barred from service, this should not be representing first responders.

It's different from the original but still highly engaging. Diverse casting.