A.P. Bio: Season 1
(2018)
You might also like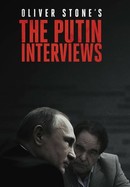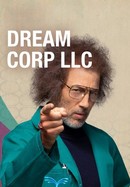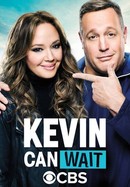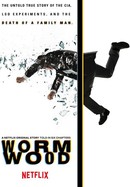 Rate And Review
A.P. Bio: Season 1 Photos
News & Interviews for A.P. Bio: Season 1
Audience Reviews for A.P. Bio: Season 1
Dennis (in full character) from It's Always Sunny in Philadelphia "teaching" a bunch of high school kids...exactly what you hoped it could be

Trust me, give A.P. Bio a chance. You'll love it.

It was fun, reminded me of high school even tho I didn't even go to a western high school. Glenn Howerton really is a fit for the character which makes this really good.

I just started watching this on peacock and it's hilarious with great characters

This show is absolutely incredible. I was so sad when it was canceled after discovering it on Hulu. The only reason that show was canceled was because the target audience most likely only has streaming platforms and don't have cable or religiously watch nbc. It is absolutely incredible and the kids are hilarious. Every single person I have showed this show to loves it and was bummed it was cancelled. You bet your ass I'm using my free week trial to binge season 3, and hopefully be a part of the reason it gets renewed for season 4. And to everyone saying the plot is overworked and the kids are going to be so old for high school eventually-obviously theres a lot of other ways the show can go. Including Jack staying and teaching a new batch of kids, that could bring some amazing new young talents into the limelight.

Other shows, such as Archer, Rick and Morty, and Bojack Horseman, have an asshole main character, but A.P. Bio makes Jack really unlikeable. If there's a jerk in real life, then someone at some point would call him or her out for it. This is not a thing in the world of A.P. bio. Spoiler Alert: In the episode Overachieving Virgins, Jack acts entitled the whole episode, but the moral of the episode is that Marcus shouldn't be entitled. Nobody ever calls out Jack for being an entitled hypocrite an it really bothered me. Maybe the next seasons get better, but I couldn't get past this personality trait.

I enjoy the lead actor and he is the key to this shows success. The first season is finding its feet and unfortunately struggles slightly. I enjoyed it with Oswald being quite cleverly cast as well. 13/11/2019

Kind of dry for such an amazing cast.

Takes a few episodes to settle in. Very talented cast but the humor isn't laugh out loud, which can be a turnoff for some viewers.

This is one of the best comedy series since It's Always Sunny In Philadelphia. Glenn Howarton character is similar to Dennis Reynolds from Sunny - but that doesn't bother me. The other characters were cast wonderfully and it's a quite refreshing show!