After Life: Season 3
(2022)
You might also like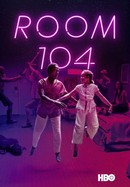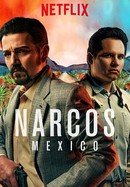 Rate And Review
After Life: Season 3 Videos
After Life: Season 3 Photos
Audience Reviews for After Life: Season 3
Awful. Ricky's character is still stuck in mourning for his wife - could have done better here. The surrounding cast are either dull or vulgar. The James character (son of June) is odd, sitting naked in the bath with the vulgar Brian Gittens (the hoarder) on the toilet having a crap ? I mean WTF is that about Ricky ? The boss of the local paper - Matt Braden - is just dull. He organises a drinks party for Ricky + date and its just painfully dull - not funny just dull. The postman - Pat - just mopes around because his girlfriend is a hooker. Asking Ricky about it is his only line. Gave up watching in the middle of episode 3 as vulgar and uninteresting and definitely not funny and no "feel good" either. Should have stopped after series 1 Ricky.

This show has always been bad. Another bad season. I don't know why people are surprised.

Wonderful show, the end was perfect. Sad and uplifting, Ricky Gervais is a special writer and actor, amazing.

must have to watch! it was very nice closed session!

Disappointingly flat final season

Knocked me out. Loved every quirky moment. )And great to see so much screen time for Brandy the dog.)

If you enjoyed the previous two seasons, you'll enjoy it. Would have liked a few more episodes...

Really disappointing. I enjoyed the first two seasons, but this one felt unnecessary. Repeatedly having to sit through scene after scene of one-off characters that were overly weird/horrible/stupid was tiresome and I'm not really sure what they added to the show. I did think a lot of these additions were strange in the previous seasons as well, but it felt like an onslaught this time around. And with the main character being so obnoxious and thoughtless himself, I quickly ran out of sympathy and was tempted to give up halfway through. I wish I had now, as the last episode in particular was so incredibly contrived and predictable. It felt surprisingly lazy for Ricky Gervais. I don't really feel like this season did anything good that we hadn't already seen from the first two. The only real positive was that they didn't bring back the psychologist.

Wonderfully written and acted, it's heartbreaking and funny. If you haven't experienced a significant loss then maybe you can't emphasize the mixed emotions that make it so compelling. Real people, which is what the British do the best coping with life's big and small issues. The fact that you have to go on when you have others depending on you resonates with me and I'm sure many others.

Ricky managed to put together a show that included dirty humor, sadness, grief, loss, suicidal ideation, depression, and recovery and it's an amazing feat. The characters feel real. They're imperfect, sometimes socially awkward, struggling. It's a slice of life that cuts deep. I think the biggest reason audiences are loving it, is that it is a good human story, rich but real. We sympathize with the characters, and see bits of ourselves in them. In the end his story is one of hope. I highly recommend it.