Aggretsuko: Season 1
(2018)
Where to watch
Subscription
You might also like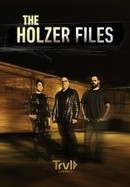 Saint Seiya: Knights of the Zodiac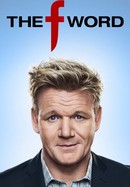 The F Word With Gordon Ramsay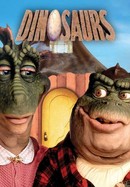 Rate And Review
Aggretsuko: Season 1 Photos
News & Interviews for Aggretsuko: Season 1
Audience Reviews for Aggretsuko: Season 1
This is why I got netflix. Aggretsuko is amazing

The relatable scenarios and tackling of issues with the workplace all in a playful manner make this show stand out quite a lot. Especially with its main character being a cutesy red panda that calms down with the most thunderous type of music ever.

This show encouraged me to finally make an account here and rate it 5 stars. It's clean, wholesome, relatable, sometimes deep, and I am very excited for season 4!

Ah the life of an office lady, some parts were extremely relatable.

Although I'm pretty sure many people are let down and definitely judge a series by its cover based on the fact that it has anthropomorphic animals (like I did), once watching it, it's definitely become an interesting show as the episodes pass by. Seeing how relatable Retsuko's situations are in her work environment is incredibly funny, and the unexpectedness of her alter ego has always cracked me up throughout the earlier episodes of this season. All the side characters are interesting and really makes you empathize with them when they are going through tough times (except Director Ton LOL). Seeing the love drama occur between Haida and Retsuko also makes one feel for him and it gives us the audience someone to root for throughout the season, apart from Retsuko. Overall, a really good watch and I'm looking forward to watching the rest of the show!

Absolutely Loved It! Watching the daily life of work eat sleep from our main protagonist is highly relatable and prepared me for the adult life going into colledge. Cute, catchy songs and a dark background to the story actually go hand to hand.

I LOVE THIS! It's fun but also shows the very real stresses of the adult working world. There's a character that identifies with everyone and situations we can all relate to.

Really surprising and amazing

Brilliantly describes office work culture while being undeniably funny and cute. Aggretsuko makes you fall in love with short japanese animations.

It's a fun show with an endearing protagonist. The cast is full of interesting and likeable characters. I found it cute that the hyena turned out to be a super sweet guy. My only complaint is that I could have done without the obligatory "aww, see, the bigot is not so bad after all!" episode. Guy is sexist, misogynist, goes out of his way to make the protagonist's life hell because he wants girls to kiss his ass, and is proud of it. Please just let the audience hate him in peace.
See Details