Alex Rider: Season 2
(2021)
You might also like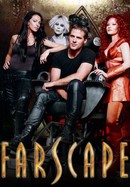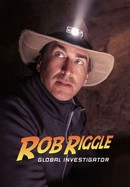 Rob Riggle: Global Investigator
Rate And Review
Alex Rider: Season 2 Photos
Audience Reviews for Alex Rider: Season 2
Awesome show. Great writing and acting. One of few shows coming out that my whole family enjoys and that I can actually watch with the kids.

I think this is the best title you can find in Amazon Prime and we'll be so disappointed if they don't renew for at least 1 more season. Really enjoyed every part of it! 👏🏼👏🏼👏🏼

Even better than Seasons 1!!!

I am often disappointed by television adaptations of books- not that all of them are terrible. Some are, in their own right, quite wonderful but the rich source material which they are attempting to adapt sets great expectations, which, unsurprisingly, are often not fulfilled. Thus, the unfair epithet 'disappointing'. This series redeems all its predecessors, and does it ever! I don't claim to be a reviewer - quite frankly, prior to this moment, I have scarcely written two or three. But this show compelled me to finally sit and compose this review - no, not a review, a eulogy. Alex Rider is in all ways, close to perfect. The cinematography is gorgeous and the cast is, well, perfectly cast. Both this second and the first season are marvelous- the first season perhaps more so. Nonetheless, the series and this season thereof are quite worth your time. It enriches the source material and most importantly it - wait, what are you doing here still, reading my rant? Go ahead, find some free time, and watch the show for yourself!

Definitely worse than season 1. Season 1 felt like a coherent spy movie where an underdog barely survives a mission. Season 2 picks off a bit after Season 1 and Alex suffers mild PTSD. However, the first few episodes go nowhere and feel like filler. Alex and his teen gang suddenly become able to get anywhere, outsmart anyone and totally exploit the hacker trope. Totally bollocks. The directing and scenes are still amazing, but the story is a severe downgrade that makes it hard to enjoy it.

I had high hopes for this after loving the first season and it didn't disappoint! Each episode kept me on the edge of my seat: with the final pieces of the puzzle only slotting into place at the last minute. Bring on series 3!

Entertaining Good action Same quality as the first season

In a day and age where the vast majority of screen entertainment is anything but geared to family viewing I appreciate the fact this series is family friendly. But unfortunately, it's all downhill from there. Season one was quite decent, season 2 is terrible. Alex is older. He's also arrogant and stupid, and not likeable in the least. He seems to spend most of his time either getting caught by the forces of evil, or escaping after he gets caught. But he does have that steely death stare of his whenever someone points a gun at his head so he's got that going for him [sarc]. The only thing more laughable than Alex is the story itself. We're to believe a video-game producing billionaire is going to end the war on drugs by stealing the US nuclear codes and nuking the global drug producing hotbeds of Afghanistan, SE Asia, and Peru. Sure, it'll result in 1 million dead...but it'll save 100 million from dying of drug overdoses down the road, apparently. And who better to take on a unit of fully-armed, battle trained military mercenaries and save the world from disaster than a scrawny teen-aged dork whose never kissed a girl? If you're looking for something that's family friendly, by all means this show fits the bill. If you're looking for something that's family friendly, and also thoughtfully and well written, keep looking because this isn't it.

Even better than season 1. Perfectly paced, fun and intelligent with a sleak look, a gripping plot and a narrative that doesn't talk down to the viewer. Full of action and mystery for the kids, just complex and relevant enough for the adults, it's got something for everyone. The acting is superb all around with the notable exception of Alex's at times confusingly monotone minder Jack (Ronke Adekoluejo). Otto Farrant in the lead is excellent at portraying the complexities of a teenager with PTSD who is at the same time relatably vulnerable and exceptionally reslient. He deserves much more praise than he gets. Thomas Levin, Marli Siu, Brennock O'Connor, Stephen Dillane, Vicky McClure, Nyasha Hatendi and - especially notable and impressive this season - Ace Bhatti are all superb, as is Toby Stephens as the villain. The fact that Adekoluejo seems to not quite be able to hit the mark when asked to convey certain emotions and thought processes - with or without dialog - is negligible in light of such overall acting greatness. This show deserves much more attention than it gets, and it's a shame that the powers that be at Amazon don't promote it as well as other shows. Alex Rider could be a phenomenon for its universal appeal and superb production values and it hurts to see Amazon squander it by treating it as a third class filler show.

This is one of the best series of 2021. The action is really good, the pace of every episode is just right, the script is well written and the actors are fenomenal. I've read almost every book of Alex Rider and i must say that the way it's filmed, was also the way i've pictured in my head when reading the books.