Alias: Season 3
(2003 - 2004)
SEASON: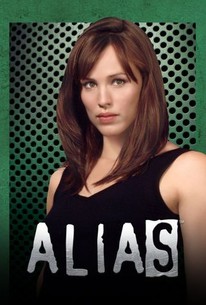 Rate And Review
Audience Reviews for Alias: Season 3
Alias flips the scrip once again in Season 3, jumping the timeline 2-years and taking the series in a new direction (though it comes back around by the end). Sydney returns to the CIA to find that everything has changed during her two years of missing time, Dixon is now head of her department, Sloane has been pardoned and is running a world health organization, her father is in prison for treason, and Vaugh is married, however a rising new terrorist group called The Covenant may hold the key to where she was and what happened to her. Melissa George joins the cast as Vaugh's wife, Lauren Reed, and becomes one of the more interesting characters of the series. Also, the season features an impressive roster of guest stars, including Djimon Hounsou, David Cronenberg, Richard Roundtree, Quentin Tarantino, Vivica A. Fox, Ricky Gervais, and Peggy Lipton. And the writers do a pretty good job at teasing out the mystery of where Sydney was and what she was doing during her missing time, and at building onto the Rambaldi mystery. However, their attempts to explain away the absence of Sydney's mother (covering up Lena Olin's exit from the show) are piss-poor job. Yet the fight scenes and chases are extraordinarily well-done, as always, and add a lot of energy and excitement to the series. While it doesn't quite reach the highs of last season, Season 3 of Alias is incredibly daring and action-packed.

The fast foreword gives Garner a chance to act her heart out and gives the series new life. It's great!