Alias: Season 5
(2005 - 2006)
SEASON: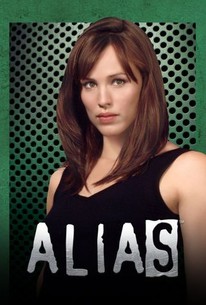 Rate And Review
Audience Reviews for Alias: Season 5
Jennifer Garner forces her real-life pregnancy into the fifth season of Alias, dooming the series to certain cancellation. When a new terrorist group called Prophet Five emerges APO must discover who its members are and prevent them from uncovering the secrets of Rambaldi. Turning Sydney into a pregnant super-spy is ridiculous and makes the character appear reckless. And the cast turn over (Michael Vartan, Greg Grunberg, and Mia Maestro all leave, special guest appearances not withstanding) is a mortal wound that the show just couldn't recover from. However, the addition of Amy Acker as a new villain is a highlight of the season, and Rachel Nichols brings a new energy to the show playing the Season 1 Sydney role of a black ops CIA agent who learns that she has actually been working for a rogue faction. Luckily ABC gave the show advanced notice of their cancellation so that it could have several episodes to wrap-up the series; which it does impressively well, delivering an action-packed, emotional finale and finally reveals the Rambaldi endgame. Cancellation ended up being a mercy killing for Alias, as Season 5 really struggled to find a direction and ways to continue the series.

Loved the characters and action

A great final season with some interesting new characters and a great end.