Aquarius: Season 1
(2015)
Where to watch
Subscription
Buy
You might also like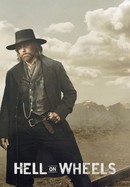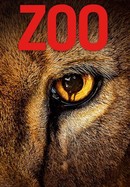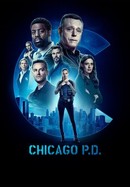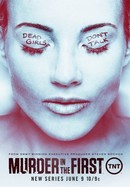 Rate And Review
Aquarius: Season 1 Photos
News & Interviews for Aquarius: Season 1
Audience Reviews for Aquarius: Season 1
Brilliant show wish there was a season 3 though as it was left on such a cliffhanger

I'm not sure why this show was canceled. Duchovny is at his best as Sam Hodiak - and HOT!! Interesting take on the Manson timeline well. Loved it, wish there were more seasons!!

I was looking for a series to watch on Netflix and thought--with the description of the show as well as the promising cast--how could Aquarius be anything but worthwhile? Unfortunately, it is not at all worthwhile given its very poor writing. This month--as I run out of fresh actually good new things to watch--I keep underestimating how essential, and rare, great writing is. The writing of Aquarius is so trite, so draggy, so anachronistic (using slang expressions that didn't come into use for another decade---or conventions of speech that only started being used in the 2000s, like: "I know, right?" and "Wait, what?!") I found myself literally wincing. David Duchovy is physically bloated and seems as bored with the script and production as I. The Charles Manson character is all wrong--with a 2015 haircut and 5 o'clock shadow, wrong hair color, wrong vibe--the show is filled with invented episodes involving Manson, which are silly, overwrought, and dumb. History is continually inverted, revised, and combined from various years and eras and rolled into a ball of mush. Just don't bother. It's as exciting as a bowl of watered down soup that's sat cold on the stove for 4 days.

Great series! There should've been a third season

I cant wrap my head about the rating of this show. I just discovered it recently but I consider it one of the best TV series produced. Amazing acting, writing, everything. Unsuprisingly, Duchovny is an amazing detective, that grows good with age. If you would combine Moody and Muldel, you would get detective Hodiak.. I hope they will renew it. It definetly deserves it

Aquarius is sold as a period piece focusing on the Manson family in the late 60's to their deadly crimes in August of 1969. Duchovny does a decent job of portraying a cop who cuts corners with system while trying to balance an underlying sense of right and wrong. His character provides some humorous quips though the series moves off in too many subplots that are not effectively developed or well thought out. Typically, the writers incessantly fall back to tired, trite and overt identity politic messaging that can make anyone looking for reality in a script cringe. There are not so subtle interjections into character lines borrowed straight from current political figures whom the writers obviously wish to interject. Regardless of one's personal politics that kind of preachy script is both boring, inaccurate and tired. Again, unlike some others I think Duchony's character tries to straddle the line between the two and actually saves some of the poor sub plots in this series. History, particularly that using the series fictional characters is intentionally butchered to reflect a dogmatic good vs evil intonation. The history of the Manson family is also fictionalized to the point of almost absurdity as well. The series has just enough moments for those yearning for a return to the 60's to keep them interested for a year but it fails to reach it's potential. Until Hollywood learns that the historical facts of an era are actually more compelling than their attempts to rewrite it to suit their own agenda these series/movies will fail.

i ABSOLUTELY LOVED THIS SEASON. tHIS WAS ACTUALY THE REASON i GOT INTO ROTTEN TOMATOES. i HAD BROWSED THE REVIEWS BEFORE, BUT NEVER MADE AN ACCOUNT. i FEEL, WITH SCORSESE, THAT THIS DEMOCRATIZATION OF THE MOVIE CRITIQUE COULD BE HARMFUL TO THE FUTURE OF GOOD CINEMA, BUT THE ONLY WAY TO MAKE IT A BIT DIFFERENT IS TO GET INVOLVED. i THINK AQUARIUS IS VERY WELL DONE, VERY REALISTIC, AND VERY POLISHED. oF COURSE, IT IS A BIT OF A BLACK AND WHITE CONCEPT IF YOU ONLY SEE THE TWO MAIN CHARACTERS, THE COP AND THE CRIMINAL, BUT i THINK THIS IS A VERY NARROW MINDED WAY TO SEE IT. i SAW SOME OF THE "TOP CRITICS" attack the concept of the series because it makes a very clear good guy versus bad guy case, but I am sure that is not what bothers them. They are people, with friends, they have to be politically correct. I feel this series is very bold in showing the darkest side of hippie culture, the danger of the cult (which is also very palpable in the documentary "wild wild country", about osho") and the contradictions inherent to the american dream, portrayed in charles manson. If you actually read about manson, you will see how accurate this fictional portray is, but that is not "cool" to say. It is cooler to say that the good guy is bad and that the bad guy is good. I think that Hodiak is a great character because he is not really good in any sense, there is a very intense identification between hodiak and manson, and i think that the show pictures a very straight arrow who is as much a psychopath as the twisted manson... but hey, i guess that is not cool to say. i really recommend this season and this show.

too bad this show got canceled. I like the different take on the story of charles manson. this show had a lot of potential to go far.

I was totally enthralled from first to last episode. Shocked to find out it had been canceled. What a great view of such an exciting period in our nation's history. Eye-opening look at what it was like to be anything besides a straight, white, male, Christian during this era.

I was drawn to "Aquarius" for tow main reasons: 1. I'm an X-Files fanatic (so the return of David Duchovny was interesting to me); and 2. I just finished watching "Mad Men" and was hungry for another period piece. Sadly, the show failed miserably to deliver in either aspect. I quit watching after six episodes. For a basic plot summary, "Aquarius" centers on LA cops Sam Hodiak (Duchovny) & Brian Shafe (Grey Damon) in the year 1967. First and foremost on the docket: The disappearance of Hodiak's daughter Emma (Emma Dumont) into the Helter Skelter cult just being set up by Charles Manson (Gethin Anthony). Clashes with civil rights groups, tough/corrupt cops, and gritty crime drama also ensue. Had this show been exclusively about Charles Manson and the story behind his cult following, I think it might just have been a runaway smash success. The scenes where he is on-screen are palpable with emotion (superbly acted by Anthony), as we as viewers know the kind of sick man he will eventually turn into. I watche dthis show for even longer than I probably should have just to see a bit longer how his angle would play out. Unfortunately, pretty much every scene that doesn't feature Anthony's Manson is either boring or a complete mess. Despite being set in the 1960s, "Aquarius" never felt like a "period piece" to me. I never was truly transported into that era. It tries to incorporate elements of 60s culture into the flow of the show, but (as previously noted), the only portion that works is the Manson Cult. A big reason for this is that the acting (especially by Duchovny) is so understated, droll, and (dare I say) boring. For a show in which much of the promotional material centered around Duchovny's Kodiak (and he really is the fulcrum for the show's plots), it is truly a disaster to have him be such a shallow, uninspiring presence. I'm not sure if Duchovny just isn't as great of an actor as he once was, or if this just wasn't a role suited for him. One final observation: It probably isn't all that fair to directly compare "Aquarius" to "Mad Men" (as comparing anything to "Mad Men" is a tall order), but I'm going to do it. The reason I feel justified in doing so? I can't help but think that the network planned this out as sort of an "outlet" for "Mad Men" fans (like myself) grieving the recent end of that show (which was also set in the same time period). Whereas "Mad Men" took great care with the characters and period references right from the beginning, this show tries to just mash everything in without exploring character motives or taking a step back to contemplate. Thus, "Aquarius" had three avenues for potential: Duchovny, period setting, and Manson angle. As it turned out, Duchovny was terrible, the period setting was not at all convincing, and there wasn't nearly enough "Manson stuff" to sustain interest. For a show that oozed potential from the very first time I saw a trailer for it, "Aquarius" sure crashed and burned quick.
See Details