You might also like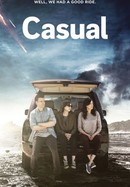 Last Week Tonight With John Oliver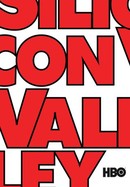 Rate And Review
News & Interviews for Archer: Season 1
Audience Reviews for Archer: Season 1
[⭐️74%] Archer doesn't strike a home run in its first season with a slight lack of cohesion, however thanks to its charming voice cast and witty humour, you can see the potential that is being placed.

Decent and detailed animation. Likable, witty and hilarious characters, such as Sterling Archer, Cheryl and Lana Kane. Perfect voice casting for the characters, especially H. Jon Benjamin. The jokes are hilarious, on-point and not afraid to test its boundaries, especially the ones about women and alcohol. Consistency. There are little to no filler episodes and almost every episode focuses on the plot while managing to make every episode story more different than the last. The show is fast but well-paced, as it allows the viewers to get to know the characters each episode. Smart, unique and funny dialogue. Pretty satisfying action.

I'm sorry, guys. I know this show has a lot of fans but the writing just isn't my cup of tea. Maybe I'm a simpleton who doesn't understand just how smart the writing really is but I couldn't get invested in the first season of Archer. Sure, the art style's unique rather than going for the generic Seth MacFarlane one that other adult animated shows use, the voice actors do such a good job that I couldn't imagine anybody else in these roles, there were a few funny moments (which, tellingly, tended to not be dialogue-based) and the action scenes are okay. But I don't find the protagonist very funny, the episode premises let me down and the sense of humour didn't tickle my funnybones which makes me feel confused when Archer says a line of dialogue and I hear everybody laugh at what he's saying. Has BoJack Horseman affected me in a way that now every adult animated show I see is inevitably going to be compared to that amazing show? I'm really not happy that I found myself not getting invested in these characters as much as I wanted to but sorry but I don't think I'll be bothering with the rest of the series. Who knows? Maybe I'll look at this show a few years later and it'll become vindicated in my mind.

I do not really understand that much the succes this series has. Despite the visuals which are great, i had hard time conecting with the hummor of the first episodes of this series.

While season one of Archer did not exactly make me fall in love with the show or its characters, it was enjoyable enough that I am continuing to watch its second season. The season is not bad at all but the characters just are not likable at all. Most of them I did not remember their names apart from Archer, Lana, Cyril, Pam, and Malory. The standout characters would have to be Archer, Lana and Malory but there is a scientist character that also has some funny moments. This season was odd but in a good way, the actor that plays Archer is a perfect casting the voice talent is all great but that was a standout. The main plots of the season revolve around Lana and Cyril's relationship and Archers attempts to sabotage it out of jealousy but he will never admit to that. Archer also is dealing with his unhealthy relationship with his mother who lacks empathy for the way she parented him which makes Archer a more interesting character as well as Malory. Malory is trying to beat her rival and ex lover from rival agency ODIN throughout the season while being in a relationship with possibly Archers father the head of the KGB. There is also a receptionist character who is blackmailing Cyril because he cheated on her with the receptionist. Lana is just trying to live her life as a spy but is constantly dealing with everyone's insanity making her the designated observation humor provider which is somewhat problematic for her character because even though it is important she has yet to come into her own as a character. A lot is going on in these ten episodes and there is a lot more details but ultimately the first season is funny at times and is pleasant to watch, hopefully it can become something special in latter seasons.

Hilarious throughout the season. With a diverse ensemble of witty and zany characters, excellent writing and consistently great voice acting, Archer is among the greats of adult animation. On top of this, the best looking animated show in recent memory.

Quick and witty comedy, full of references to popular culture, as well as great voice acting is what the show embodies -match that with a creative direction that explores an entirely new premise and dynamic between the characters every season after season 4, and a great show is born.

If you're easily turned off by excessive sex humour, don't let the first ten minutes of the first episode episode make you turn off the show, it gets so much better than that. The characters only get funnier and more interesting as the show progresses, and the animation style, though I didn't like it at first, soon grew on me in a sort of parodic or self-aware pulpy way. If you're an easily offended person I probably wouldn't recommend this to you, but for me the show is just so fast-paced and filled with hilarious dialogue that none of it really bothers me.

This blend of James Bond, The Office and Adult Cartoons will without a doubt get you hooked

Entertaining and outrageously funny. Archer delivers a solid season of espionage and humor slammed together. The season will have you laughing the whole way through.